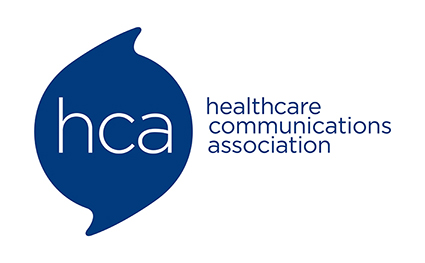 Entries for our 2021 award are now closed (deadline was midnight on April 30, 2021) – the guidelines below are left here for information only
Welcome to the entry guidelines and online entry form for the MJA Award for Excellence in PR, supported by the Healthcare Communications Association (HCA) and Stempra.
Go to the MJA Award for Excellence in PR page for more information on what the judges are looking for and insights from past winners.
Please read the following guidelines after which you will find the online entry form.
The MJA Award for Excellence in PR
Purpose
This award recognises excellence in developing and carrying out PR that engages with journalists to support the communication aims. (Please note: your entry must include engagement with journalists.)
Guidelines
Projects executed between January 1, 2020 and  December 31, 2020 are eligible for the award. (Projects may also be ongoing after this date.)
Judges will be looking for evidence the communications team has understood what journalists want from media materials / campaign and have identified messages which have genuine news value and interest, and communicated them in a clear and engaging manner.
Only one file (PDF format, less than 8MB) of materials can be uploaded to the entry form, but entries may mention other supporting information such as reports and surveys.   If this file size proves insufficient or problematic, then please contact to discuss and arrange alternatives.
Aims and objectives
The form will allow you, in no more than 500 words, to explain the key objectives of your work. Areas you may wish to cover include:
What process was used to decide the angle or angles which were likely to be of most interest to journalists?
Were there any restraints on what could be said or done in terms of the brief, ABPI Code compliance, MHRA permitted claims etc?
Were there any challenges in terms of timing or logistics?
Evidence of success
The form will allow you in, no more than 700 words, to explain how your work achieved these objectives. Judges may consider how much media coverage was achieved, but entries will be judged primarily on content and execution. Questions you may wish to consider include:
Were materials sent to a named journalist or news-desks?
Did the press release target particular journalists or publications?
Where any additional materials or supporting evidence commissioned?
What was 'new' or 'newsworthy'?
Were interviews with experts, patients or any other spokespeople arranged at short notice? Were after-hours numbers provided?
If case studies were offered, were a number of case studies available for interview, or was the same person offered to all media outlets?
Did you overcome any particular challenge such as a taboo subject, niche target audience, media fatigue?
Was there anything about this press release or campaign which illustrated a particularly strong relationship and/or understanding of the media?
Did you include quotes and commentary from experts or stakeholders — if so, what was the rationale for choosing this/these people?
Did you include quotes from a patient or consumer — if so, what was the rationale for choosing this person?
Cost
General Entry: £300 
Once you submit your entry form you will be directed to a confirmation page with details of how to pay your entry fee (Paypal/Credit or Debit Card/BACS).
Confirmation
If after clicking submit on the entry form you are brought back to this page, scroll down as there will be an error in your entry most likely with some required field not completed correctly.  If your submission is successful you will taken to a confirmation page with details of how to pay your entry fee.  You will also receive an email confirmation of your entry containing all the details you entered into the form.  If you do not receive this email, check your spam and if there is still no confirmation, please get in touch to ensure your entry has been successfully submitted
Closing Date
The Award is now closed to entries (deadline was midnight on April 30, 2021)
Awards Ceremony
The winner will be announced at the MJA Awards Ceremony which has been postponed from Wednesday June 23 to Wednesday September 22, 2021. The ceremony will be held at the Barber-Surgeon's Hall in Central London. Those shortlisted for this Award will be able to purchase tickets to attend the Ceremony.  All entrants will be contacted regarding the shortlist during May 2021.
Queries