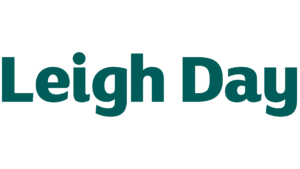 The MJA is delighted to welcome Leigh Day as sponsor of the Freelance of the Year category in the 2022 MJA Awards
Leigh Day medical negligence team 
The Leigh Day medical negligence team assists patients, and their families, who have experienced mistreatment from a medical professionals or institute that has breached the legal duty of care they owe an individual patient or patients.
The medical negligence department consists of over 35 highly experienced lawyers working on a range of very high value complex cases for clients who have suffered catastrophic and life-changing injuries, including incorrect treatment, surgical mistakes, and delayed diagnosis. The department has teams based in both London and Manchester and represent clients across England and Wales.
We are unique in the number of inquests we take on each year. This is an important process for the people involved in bringing them a sense of justice, but also it helps prevent mistakes from being repeated. This year we have been involved several high-profile inquests including: the death of Evan Nathan Smith, a young man whose sickle cell crisis was negligently managed; the death of Mary Agyapong, a 28-year-old pregnant nurse who died of COVID-19 in April 2020; Robert Walaszkowski, a mental health patient who suffered a spinal injury while in a psychiatric facility and died from his injuries following his discharge from a hospital.
We are a department that campaigns and fights for patients' rights, to improve patient safety and access for justice.  Suzanne White is a Trustee of the Patients' Association.  Examples of our work include responding to government consultations, such as the ongoing Health and Social Care Committee Inquiry into the safety of maternity services in England, working closely with APIL and AvMA, consulting on NHS Resolution's Early Notification Scheme.
We work with and support a number of charities and NGOs specialising in healthcare issues such as Spinal Injuries Association, Back-Up, Encephalitis Society, Scope, Mencap, Meningitis Now, MASIC, Limbpower, Group B Strep Support, UKABIF, Cerebra, SANDS, INQUEST and many others.  We run a legal helpline for both MASIC and the Encephalitis Society. We are the first corporate partner of Birthrights and, this year, we join Stewarts as the Spinal Injury Association's joint London partner, in recognition of our particular experience in handling spinal cord injury cases. We are also panel members for the Cauda Equina Champions Charity.
Our Women's Rights in Healthcare event, which is now in its fourth year, is the largest of its kind. Issues debated include: brain injury and domestic abuse, gender inequality, menopause, endometriosis, perineal injury, racial inequality, abortion, the rights of LGBT+ women in healthcare.
A selection of some of the case recently settled by the clinical negligence team can be found here: https://www.leighday.co.uk/our-services/medical-negligence/recent-medical-negligence-success-stories/
Any journalists wishing to speak to one of the medical negligence team should contact the Leigh Day press office in the first instance by emailing or call Head of Media Relations Caroline Ivison on 07498 250840
Medical negligence partners 
Suzanne is the head of the medical negligence department. She has a particular interest in women's rights in healthcare, specialising in birth injury and maternal health. She also is involved in cases relating to misdiagnosed cancers, orthopaedics, and GP errors. She secured more than £30 million in compensation for a child who experienced near-total oxygen deprivation at his birth, and a seven-figure sum for a girl with cerebral palsy as a result of medical negligence.
Anna is a specialist medical negligence lawyer who represents claimants in a range of cases including brain injury, cancer, orthopaedic, spinal, and fatal accidents. She has settled many challenging cases, including securing compensation for a woman who received negligent kidney treatment, and for a first-time mother who suffered depression after a delayed surgery. Anna also assists clients with inquests, hospital and GMC complaints, and mental health review tribunals.
Emmalene is an experienced medical negligence lawyer with a special interest in obstetric and gynaecological cases. She has settled many cases, including a woman who suffered injury during a prolapse mesh repair surgery for which she had not given proper consent. Emmalene also secured compensation, admission of liability and an apology for a woman who suffered postpartum haemorrhage, a ruptured uterus, and damage to her bladder after the birth of her second child.
Brendan is experienced in a wide range of medical negligence claims including cases involving brain injuries, neonatal deaths, amputation, wrongful birth claims, failure to diagnose cancer, spinal injuries, orthopaedic injuries, and misdiagnosis of a variety of conditions. He recently secured a settlement from Mid Yorkshire Hospitals NHS Trust after a 20-year-old woman died following mistreatment of a blocked shunt.
Stephen is the head of the medical negligence team in Manchester. He has brought many successful cerebral palsy and spinal injury claims and has consistently secures large settlements in spinal and brain injury cases. One of his cases includes securing a £500,000 settlement for woman whose endometriosis had been left undiagnosed for nearly 15 years.
Despina represents a range of clients including women whose babies sustained brain damage because of mismanaged births, people who have been injured during surgery, and claims for delays in cancer diagnosis. Some of her cases include: a claim for the children of a mother whose GP failed to refer her for respiratory problems resulting in her death; gaining compensation for a woman who underwent negligent hip surgery, and settling a wrongful birth claim.
Olive is a highly experienced healthcare lawyer and assists those with complex, high-value claims. Some of the cases she has worked on include spinal cord injury, cerebral palsy, brain damage, cardiac surgery, undiagnosed TB meningitis, septicaemia, and amputation.
She worked on a spinal cord injury claim which settled for £4.4 million.
Maria particular expertise cases involving maternal health, delayed cancer diagnosis, and stillbirth and neonatal deaths. She secured a £300,000 settlement for a widower whose wife died following the delayed diagnosis of her breast cancer. She has also secured significant compensation for the parents of a baby who was stillborn.
Sanja has experience of a range of cases including inadequate medical care provided to patients by private hospitals, private doctors and GPS, and NHS hospitals. She has a particular interest in cases involving obstetrics and gynaecology, fatal cases, and amputation. Some examples of her cases include obtaining a six-figure settlement for a woman who was severely injured during childbirth, and securing significant compensation for the children of a woman who died after receiving negligent treatment for her haematological condition.
Angharad represents adults and children who have experienced medical negligence, with cases involving cancer misdiagnosis, brain and spinal injuries, and birth injury claims. She secured over £500,000 for a teacher who sustained significant injuries following negligent hip surgery, and a six-figure sum for a woman who experienced negligent treatment while at A&E.
Kristen specialises in claims involving children who have been left severely disabled due to medical negligence in childbirth, women who have received a delayed cancer diagnosis while pregnant, and children born with cerebral palsy due to negligent treatment during childbirth. She recently settled a claim for a six-figure sum for a widower whose wife died following delayed cervical cancer diagnosis by a military healthcare provider.