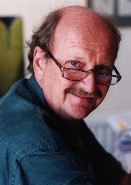 This issue of MJA News contains important information on MJA Summer and Winter Awards and a report of the presentation of the MJA Open Book Awards in May.
Voting papers for the Summer Awards, which were attached to the distributed copies of this newsletter, are posted separately on the MJA webiste.
A poll, asking MJA members which of the awards categories they they would like to be chosen for the next set of Winter awards, is also posted on this site.
On the back page of the newsletter you will find the date for the next MJA AGM — September 28, 2011 — and a profile of emeritus Professor Edzard Ernst (pictured) who will address us on this occasion.
Read MJA News now and keep abreast of what is going on in the MJA.
Regards — PHILIPPA (Pigache, MJA hon sec)
Main Image: