We occasionally recognise an exceptional contribution to communicating health and medicine with a Lifetime Achievement Award. 
Dr Oliver Gillie will be presented with a Lifetime Achievement Award at the 2014 Annual General meeting for his lifelong commitment to the advancement of communication in science and medicine and in particular in the area of Vitamin D.
He joins our roll of honour
Professor Jonathan Miller, the doctor, celebrated writer, broadcaster, and theatre and opera director.
Claire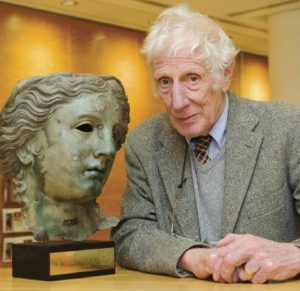 Rayner (OBE), the nurse, journalist, broadcaster, agony aunt and health campaigner whose last words were: "Tell David Cameron that if he screws up my beloved NHS I'll come back and bloody haunt him."

Ronnie Bedford (OBE) a founder member of the MJA and legendary science reporter for the Daily Mirror who once famously asked NASA officials 'Will the astronauts be carrying cyanide kits to the moon?'
Dr Michael O'Donnell, a physician, journalist, author, broadcaster and GMC 'rebel' and reformer, who presented television programmes including Is Your Brain Really Necessary and edited the ground-breaking magazine World Medicine.
Dr David Delvin, an award-winning physician, journalist, author and broadcaster who has written 27 books and appeared on more than 800 radio and TV programmes —  and still has time to see patients in his clinics in East Sussex, Cambridge and London.