MJA SUMMER AWARDS 2014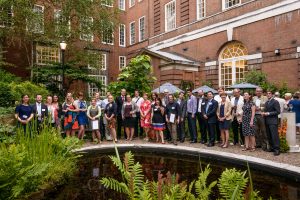 Our Summer Awards would not be possible without the generous support of our sponsors — Boehringer Ingelheim, AbbVie, Astellas, GSK, Lilly, Merck Sharpe and Dohme and Roche.
This year's winners were: Editor of the year: Nigel Praities, Pulse; Story of the year (Care-data): Alex Matthews-King; Digital innovation: BBC Visual Journalism, led by James Gallagher. Accepting the award Gallagher; Consumer staff journalist: Sarah Boseley, The Guardian. Consumer freelance: Rachel Pugh; Staff journalist professional media: Shaun Lintern, Health Service Journal; Freelance journalist, professional media: Jonathan Gornall; Regional journalist: Matthew Hill with work for BBC Points West  and the Young journalist award went Susannah Butter from the Evening Standard.
Individual winners received £750 and an inscribed certificate. There was an inscribed trophy for the Digital innovation team.