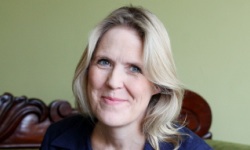 The games will commence at 6.30. Good luck to all.
Have you got what it takes to become an MJA mastermind and make chumps of the current champs? If you fancy trying your luck, why not put together a team for the Christmas quiz, or use the comments section below to join forces with fellow members. Places are limited, so book early.
Former chair Victoria Lambert is convinced her crack team can repeat last year's impressive performance. As she says: "We came, we saw, we drank wine, recited timelines of Health Secretaries, scoffed canapes, tasted spices out of paper cups, even took it to a tie break … and in the end, oh yes, we conquered!
"The chair's team – Simon Crompton, Hilly Janes, Thea Jourdan, Cherrill Hicks and I – then celebrated with our winning bottles of champagne, not quite sprayed F1 style, but certainly brandished with shameless triumph.
"And as we left the glorious surroundings of the Apothecaries Hall, we vowed to do it all again in 2014. Including the winning bit!
"So, gauntlets down – can YOU put a team together to beat the Chair's Champs?"
The Quiz – ably organised by MJA member Maya Anaokar – is to be held this year on November 25, starting at 6.30pm, at the Apothecaries' Hall, Blackfriars Lane, London EC4V 6EJ
Entrance to the Quiz is free for members, tickets for guests are £15 each. Food and wine is included, and will be more plentiful thanks to the generous support of our new sponsors, Dr Morton's — the medical helpline.
Dr Morton's is a doctor-led phone and Internet advice service aimed at people who are short on time but want to access quality medical advice immediately when they feel unwell.
Founded by Dr Karen Morton, a gynaecologist, and her partner, John Wilkes, the service is due to launch early in 2015 and its dedicated team include experienced GPs and doctors specialising in women's health who are at the forefront of their profession. Click here for more information.
 The quiz itself will be provided and hosted by The E-Team, who provided the questions last year.
Places are limited so members should book early — via the comments section below — to secure your place.
As Victoria says:, "Freelances, retired members, media medics, and staffers: HSJ, BMJ, ITN, GP – whatever you work for  – do your worst! As I'll be saying to my team: 'What we do in life echoes in eternity'