Dr Nick Stafford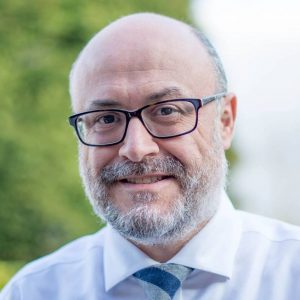 Dr Nick Stafford is a highly committed and engaging psychiatrist with nearly 20 years' experience. Within his career he has combined clinical experience with medical features writing, media work, research and lecturing and has been the Vice Chairman of the national charity Bipolar UK.
By combining extensive practical clinical experiences along with an extensive history of writing for a wide variety of audiences, Dr Stafford is able to write about complex medical issues to a broad audience. He is very approachable and is passionate about writing, using media and editing in order to produce literature that is clear and informative to both the public and professionals.
Dr Stafford specialises in the treatment of Bipolar Affective Disorder, Depression, Treatment Resistant Depression, and Complex Depression as well as General Adult Psychiatry.
He works as a consultant general adult psychiatrist in Lichfield & Burntwood, Staffordshire in the West Midlands. He is the South Staffordshire & Shropshire Healthcare Foundation Trust lead for mood disorders services and develops and leads services for the organisation in the NHS in this field.
He was Vice Chairman of Bipolar UK, the leading charity for the public education and provision of support for those affected by Bipolar and continues his work in this area. He has been a Clinical Director for Adult Mental Health Services in the Rutland and Leicestershire and has created Mood Disorder clinics within the NHS. He has undertaken research and has been the principal investigator in a number of studies including pharmaceutical and psychological treatments for psychiatric illness.
Dr Stafford has been published in the area of Bipolar and Depression, is guest features writer for for Care Knowledge, Mental Health Today Magazine and has been interviewed a number of times by the BBC (Radio 4, BBC World Service, BBC Scotland & BBC Leicester) on bipolar related issues. He engages in public education interviews on mood disorders with the printed press including national UK newspapers and magazines such as Psychologies and LOOK.
He has been awarded Clinical Excellence awards in the NHS in 2011 and 2013.