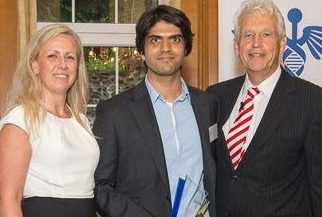 When it comes to reaching the people who communicate health and medical information, teaming up with the Medical Journalists' Association ensures you will have every angle covered — and there are still opportunities to get involved in the 2017 MJA Awards.
Our Awards provide an unparalleled opportunity to get up close and personal with some of the nation's leading health and medical journalists, broadcasters and editors.
Our membership spans a wide range of media including the national dailies, broadcast, specialist journals, trade press, women's magazines and other platforms.
This year, the Awards will be hosted by broadcaster and author, Sian Williams, and our eminent judging panel includes BBC news anchor Maxine Mawhinney, Fleet Street legend, Jenny Hope; and the author, science journalist, broadcaster and director of external affairs at the Science Museum Group, Roger Highfield.
And our awards are not only a celebration of excellence in journalism, they are also one of the few occasions when the cream of health and medical journalism get together when they are not under the pressure of deadlines.
If you would like to know more about our awards and other sponsorship opportunities, including hosted content, emails to members and other MJA services, please contact our sponsorship team:  Jane Symons, Nicola Hill and Thea Jourdan.
Past and present sponsors include: