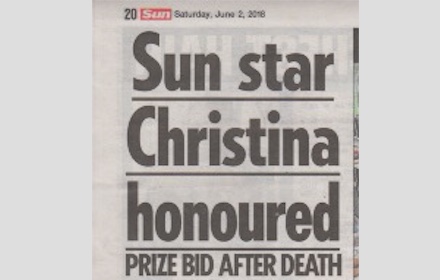 It's great to see so much coverage of this year's MJA Awards. Within days of announcing our shortlists, there was a page lead in The Sun! A major read on Chemist and Druggist and regional coverage, too.
Perhaps it's not surprising when you look at the incredible depth and diversity of this year's shortlisted entries. Can you think of any other awards where nationals including The Sun, Mirror, Daily Telegraph and Guardian; specialist and trade publications such as Pulse, HSJ, Nature and The Economist and broadcasters such the BBC, ITV and Channel 5 are competing for the coveted trophies?
I can't. And it's a brilliant testament to the Association's vibrant membership — and it shows beyond doubt that if you want to reach the UK's leading health and medical journalists, the Medical Journalists' Association should be your go to.
If you'd like to join, take a look at our membership options and eligibility, or if you would like to know more about sponsorship, hosted web content and other partnership possibilities, email us at
Look forward to seeing you at the Awards on June 20. And if you spot any more stories about the awards, please post links via comments.
Some of this year's Awards tweets (click on the images to enlarge them)