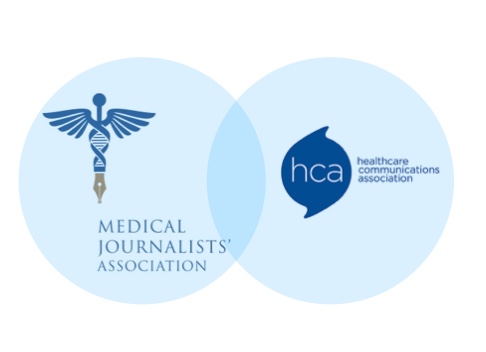 The MJA Media Campaign of the Year award, recognises excellence in communications materials produced for journalists, and is supported by the Healthcare Communications Association (HCA) is now open to entry.
The award, now in its second year, is open to projects executed between January 1, 2018 and December 31, 2018 and recognises excellence in developing a media campaign that engages with journalists to support the communication aims of the project.
This award is not about capturing coverage, as current events can overtake the most well thought-out media campaign. Instead, it's all about demonstrating a real understanding of what journalists want from a press release or pitch, what works as a story angle, and what materials are needed to make our members lives easier.
The award is judged by a panel of highly experienced journalists from consumer and specialist backgrounds, so it provides the ultimate proof that the winning agency or communications team really does understand what our members want.
The winner will be announced at the 2019 MJA Awards ceremony at the Barber Surgeon's Hall, in the City of London, on June 12. All short-listed entrants will be invited to attend the ceremony and enjoy a unique opportunity to connect with the country's leading health and medical journalists.
The deadline to enter is midnight on April 17.
Guidelines
Judges will be looking for evidence the communications team has understood what journalists want from media materials / campaign and have identified messages which have genuine news value and interest, and communicated them in a clear and engaging manner.
Only one file (PDF format, less than 10MB) of campaign materials can be uploaded to the entry form, but entries may mention other supporting information such as reports and surveys.
Aims and objectives of the media campaign 
The form will allow you, in no more than 500 words, to explain the key objectives of the campaign. Areas you may wish to cover include:
What process was used to decide the angle or angles which were likely to be of most interest to journalists?
Were there any restraints on what could be said or done in terms of the brief, ABPI Code compliance, MHRA permitted claims etc
Were there any challenges in terms of timing or logistics?
Evidence of success
The form will allow you in, no more than 700 words, to explain how the media campaign achieved these objectives. Judges may consider how much media coverage was achieved, but entries will be judged primarily on content and execution. Questions you may wish to consider include:
Were campaign materials sent to a named journalist or news-desks?
Did the press release target particular journalists or publications?
Where any additional materials or supporting evidence commissioned?
What was 'new' or 'newsworthy' about the campaign?
Were interviews with experts, patients or any other spokespeople arranged at short notice? Were after-hours numbers provided?
If case studies were offered, were a number of case studies available for interview, or was the same person offered to all media outlets?
Did the campaign overcome any particular challenge such as a taboo subject, niche target audience, media fatigue?
Was there anything about this press release or campaign which illustrated a particularly strong relationship and/or understanding of the media?
Did the campaign include quotes and commentary from experts or stakeholders — if so, what was the rationale for choosing this/these people?
Did the campaign include quotes from a patient or consumer — if so, what was the rationale for choosing this person?.
In 2018 the Award winners were the University of Bath for their media campaign to publicise new research on the way targeted exercise can reduce rugby injuries.
Media and PR Manager Andrew Dunne was presented with the trophy by MJA Chair, Lawrence McGinty.
They beat off stiff competition from Reynolds-MacKenzie, who clinched two shortlisted places with work for Creating a Faithful Following for Bristol Myers Squibb and the Born to be ADHD report for Shire.
Also shortlisted were Jungle Cat Solutions, for A breath of Fresh Air? — a report for Puressentiel — and Hanover Communications for their work with CMR Surgical.
Explaining why the MJA had taken the unusual step of introducing an award for excellence in media campaigns, Lawrence asked journalists at the awards ceremony to raise their hand if they had ever received a poorly communicated press release — and was greeted with a sea of arms. He then asked how many had actually offered feedback, or done anything to try to improve the quality of press materials we receive — and only a handful of arms remained raised.
And that is why the MJA took the unusual step of partnering with the Healthcare Communications Association to launch the Award — the ultimate accolade for any agency or communications team working in the health and medical sector.
As Mike Dixon, chair of the HCA, says: "There are many awards available for healthcare PR teams to enter, but only this MJA award is judged by journalists themselves. For a PR team, that makes gaining recognitiion in this award very special indeed."