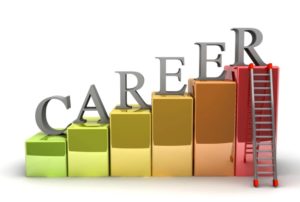 Are you finding it tough as a freelance? Are you a staffer thinking of taking the plunge? Or do you just want to meet up with other freelance members to network and swap notes on what works, and what doesn't. Join us for an evening of career-building tips and advice, including insights on how to pitch story ideas and how to seek out additional sources of income. You can also get a new byline picture .
18:30 – 21:00 Thursday March 21, 2019
Meeting Room at Edelman, Southside, 105 Victoria Street, London, SW1E 6QT
Join experienced medical journalists and freelancers to find out how to survive — and thrive — as a health and medical journalist.
How do you market yourself?
Do you need a website? And what about social media?
How do you successfully negotiate an appropriate salary or fees for your work? And what can you do when you aren't being paid?
Get tips on how to pitch to editors and seek out opportunities in other areas such as copy-writing, content creation and lecturing to develop a 'portfolio-career'.
You will have the opportunity to talk to our experts individually as well as hear from them as part of a broader discussion.
Our resident photographer Trevor Aston, and a make-up artist, Lynne Lunn, will also be on hand if you want a new byline pic, or some fresh images for social media or your website (a charge of £10 for picture alone, or £20 including a mini-makeover, is payable on the night – cash only).
Your experts:
Anna Sayburn, a freelance journalist, specialising in medicine and healthcare. Clients include The BMJ [British Medical Journal], NHS Choices, Web MD, Medical News Today and Chemist and Druggist. Before turning freelance in 2014, she worked at the BMJ, Doctor magazine and GP. She was shortlisted as Freelance of the Year at the MJA Awards in 2017.
Anna can advise on working for medical publications, and on the practical aspects of getting paid on time, negotiating better rates and managing client relationships.
Pat Hagan, a freelance health journalist of 20 years and am a regular contributor of news and features to the Daily Mail, Mail on Sunday, Daily Express and The Sun
Lucy Elkins, Commissioning/Consultant Editor Daily Mail and Freelance
Lucy can give advice on all aspects of freelance journalism but in particular how to hone your pitches
Barbara Rowlands
Barbara can tell you how to turn your journalism experience into teaching – and how to get the work.
Martin Connell
As an accountant Martin can give advice on all aspects of your finances
Tomek Wojcik
Tomek is the founder of Sumobaby Digital (www.sumobaby.net) and has experience in online publishing including www.hippocraticpost.com and can provide guidance on websites and social media – your online business.
Nicola Hill
Nicola a member of the MJA Executive Committee is the founder of N C Media Ltd (www.ncmedia.org.uk). Nicola will be moderating the event.
Register now to attend