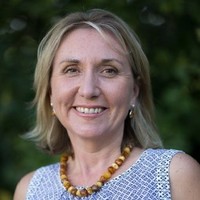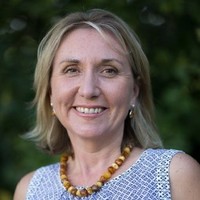 Isla Whitcroft is the latest member to join the MJA EC — click here for more details. As part of our irregular 'get to know you' series, we asked Isla some of the milestone questions which brought her to health journalism and the MJA — and about her desire to encourage and support young journalists entering health and medical journalism.
How did you get your break into journalism?
'Like many of my colleagues, my career in journalism came down to a bit of chutzpah and a lot of luck. During a work placement at Central TV in Birmingham, the journalist Stafford Hildred came to interview someone from the hit TV series Morse. Stafford was an absolute legend, who knew everyone who was anyone in TV and film.
He and two other Fleet Street luminaries, Garth Pierce and Tim Ewbank (and for a while Geoff Baker who later went off to work for Paul McCartney) had just set up a small celebrity news agency in a tiny office in Soho, London. I took a deep breath, introduced myself and asked Stafford for work experience, offering my services for free. He was taken aback but he did give me some holiday work — I even managed to sell a few stories into the nationals — and when I finished my degree, he rang me and offered me a job.
Suddenly, at quite a young age, I was bouncing from TV press launch to awards ceremonies, to film sets around the world. It was totally exhilarating and great fun but most importantly, it was the best possible start for me. I learned so many of the basic rules from these great journalists — what made a good story, how to build up contacts, the importance of listening, accuracy, fact checking and taking care of your sources.
How did you become a health writer?
Health and medicine have always felt like familiar topics for me. I come from a medical family, several of my older siblings are doctors and there were many long conversations at home about how the body worked. My parents too, were really into health, growing organic food and creating healthy supplements way before it was fashionable.
After stints on the Birmingham Post and Today newspapers and three very happy years in Australia where I helped to launch a woman's magazine called The New Weekly, my husband Graeme and I came back to the UK in 1996 to start a family. I wanted the work/life balance that freelancing could offer me and at first, I wrote features on everything from travel to cookery to TV, for a wide range of national newspapers and magazines.
It took my friend [former MJA chair] Victoria Lambert, when she became Editor of Good Health section, to nudge me in the right direction. I began writing for her and later Justine Hancock, both of whom were excellent editors who taught me a lot about the craft of health writing. Suddenly I had found my niche.
What do you enjoy about health journalism?
So many things. I love the fact that health journalism is a science and fact-based speciality, yet it has a hugely human side to it. We all want ourselves and our loved ones to live long and healthy lives and essentially, I see health journalism as a way of enabling people to achieve that aim by educating and informing them so that they can make good decisions about their health. Whether it is an article on healthy eating, or back pain, or a complex operation, every bit of health information we provide is important and has to be as accurate and impartial as possible, because people really do read and act upon it. We have to take that responsibility very seriously.
I also really enjoy talking to medics and other health care professionals who are usually extremely bright people and conversely, I definitely believe that one of our most important roles is to constantly question and challenge them.
Finally, I love investigative health journalism which is often really about giving a voice to the people or families who have been treated unjustly by the system. Whilst often a gruelling process, when you get to the bottom of a medical tragedy and tell the story as it really was, it feels like the most rewarding thing ever.
How has your career in health journalism developed?
After 20 years of writing non-stop for newspapers and magazines I have, in common with many of my colleagues, broadened out into a 'portfolio career.' In my case this includes creating patient education information for charities, media consulting within the private sector, producing health industry reports and making patient videos.
Although I really love the variety and the learning that this development has brought to my career, when I first started working in these different sectors, I was concerned that it would somehow diminish my skills as a journalist. However, I have found that actually the reverse has happened and I now have a far broader perspective and knowledge of how health works across the various sectors in the UK.
I've also learned that communication between healthcare professionals, government bodies, charities and the general public can and should take place in many different ways with each are as relevant as the other.
What do you want to achieve through the MJA?
The MJA is a fantastic association which provides us health journalists with a focus, a voice, not to mention fantastic social events! It is a brilliant vehicle for us to express and explain what we do and to promote health journalism as a speciality and the MJA Awards give us the chance to reward the excellence of our peers and remind us of why we do this job.
Within my role on the executive committee, I would really like to focus on encouraging young journalists into our speciality, hopefully for the long haul. Health journalism is not something which can be learned overnight, it takes years to build up the knowledge and the contacts to do the job properly. As senior health journalists we should be looking to support and pass on those skills to a younger generation so that they in turn can go on to inform and educate their peers about health.