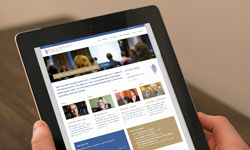 Newsflash:  The survey is now available for MJA members to complete.  Take the survey now and be in with the chance of winning a bottle of fizz.
We've all had a moan, or a laugh, about a press release that just didn't work. One of my 'favourites' started "Dear Hard-nosed Newshound" and went even further downhill from there. Some might argue it was  incredibly effective because I read it to the very end, and shared it with several colleagues — but it was for all the wrong reasons.
If we're being honest, there are also times a press release or story pitch has landed in our in-box that is flagging up a cracking story and has already answered a lot of our questions.
In order to encourage the latter and discourage the former, the MJA, launched our Excellence in PR Award in partnership with the Healthcare Communications Association.
We are also putting together a survey of MJA members to identify what we value in press materials, and what we don't want. Please use the comments section below (you may have to scroll down quite a way) to add any thoughts on issues or questions you think we should cover.
Thanks, Jane Symons