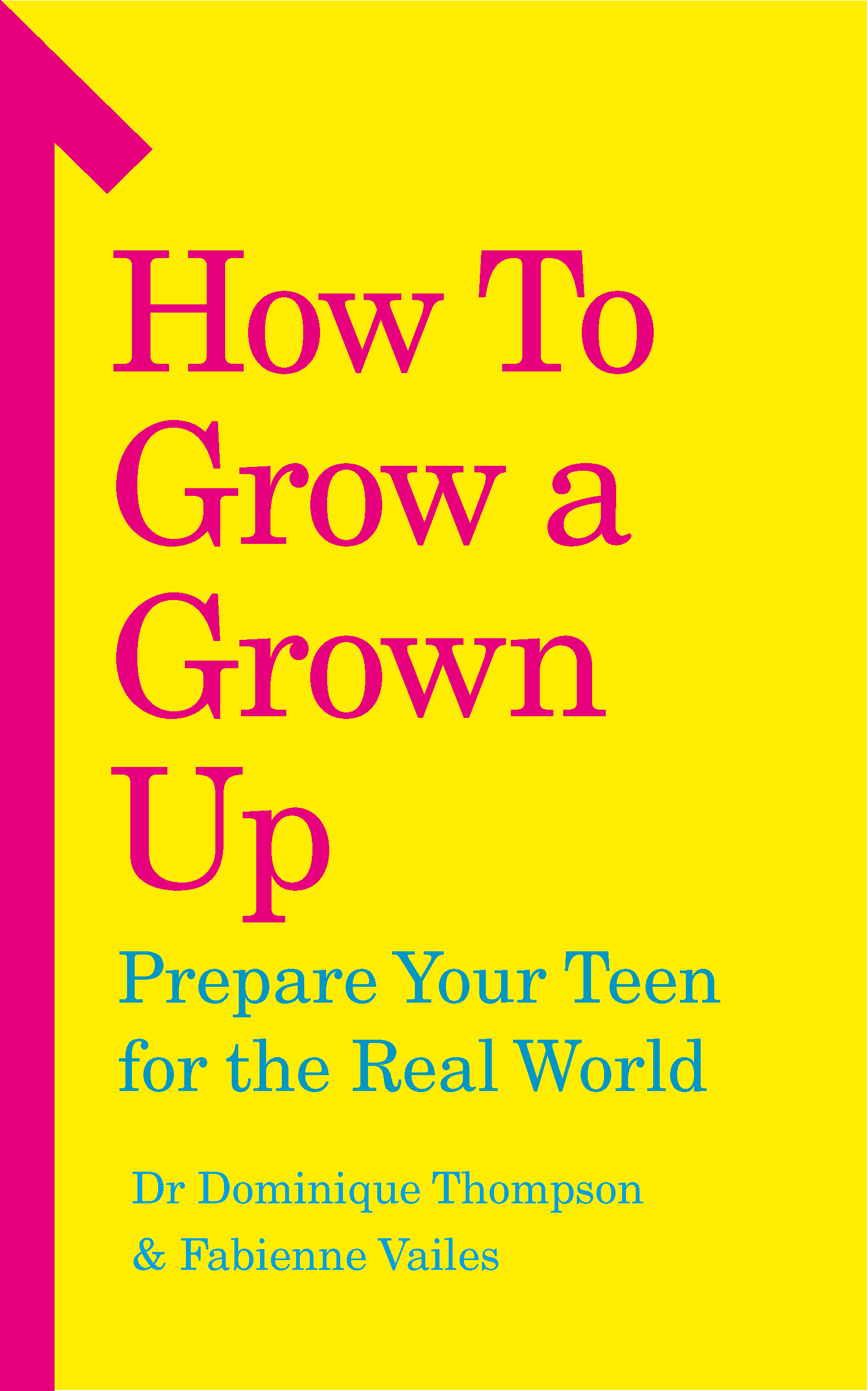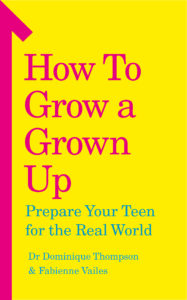 The first book by UK experts to help parents prepare their teen or young adult to face challenges and thrive in the 21st century
Dr Dominique Thompson and Fabienne Vailes
3rd October 2019 | Vermilion | Trade PBK | £12.99
Whether you have a teen who is struggling with exam pressure, a young adult who hasn't settled into university life or you are curious about what lies ahead for your younger child, How to Grow a Grown Up will help you to build your child's confidence and resilience – so they can become a strong, happy and independent adult.
We're fast approaching the 3rd decade of the 21st century and it's a very different world from the one in which parents (and teachers) grew up in. Challenging issues have come together – including cyber bullying, always-on' culture and ever increasing pressure to do well – to create a perfect storm. The result is that teenagers and young adults are now less prepared for a more challenging world – and if they don't develop the skills they need to help them thrive they can become easy prey to mental health problems.
In this book Dr Dominique Thompson, the UK's leading GP on student mental health and educational expert Fabienne Vailes, reveal what exactly parents need to do to help teenagers and young adults in this new world – and how to manage problems along the way.
It includes:
An overview of the pressures and problems facing this generation of young people – why are they increasingly stressed, anxious or suffering from mental health issues
What exactly parents can do to help their teens and young adults become healthily independent, navigate challenges and flourish in preparation for adult life
How to prepare them for life after school, independence and settling into university or the workplace
Top tips for addressing new challenges such as social media, tech use, sexting and study drug use, as well as traditional worries like alcohol and parties.
How pastoral care at universities and workplaces is changing, and what a parent's role could and should be
Ways to recognise the signs of mental health distress and what to do about it, particularly dealing with problems from a distance
This is a practical and definitive guide for parents who wish to raise independent and resilient young adults in the 21st
century.
For all media enquiries please contact:
Ellie Crisp at Vermilion e | 02078407366 | @elliecrisp
Dr Dominique Thompson was Bristol Healthcare Professional of the Year in 2017 and is the UK's top expert on student mental health, working with schools and universities setting up wellbeing programmes. She has been a GP for students for 17 years with a specialist interest in mental health. She is a Clinical Advisor for NICE, the Royal College of GPs, and for Student Minds, the UK's student mental health charity. Dominique is a mother of one 9 year old and four step children. Dominique's 2 TEDx talks include "What I learnt from 78,000 GP consultations with university students" (2018), highlighting possible causes behind the recent rise in young people's mental health distress, and "Understanding the Why" in (2019), which suggests
ways in which everyone can better support the younger generation.
@DrdomThompson
Fabienne Vailes is an educational expert who coaches teachers and students of all levels. She has over 20 years of experience and is currently undertaking a major research study measuring how students either flourish or languish. After growing up with her mother who was clinically depressed, she built a deep understanding and empathy for people who suffer from mental health illnesses. Fabienne is on a mission to change the face of education – embedding well-being into the curriculum to create an environment where both students and staff flourish and develop the mental agility and resilience to succeed both academically and in the workplace. She is a mum of two boys aged 9 and 11.
@FlourishingHE