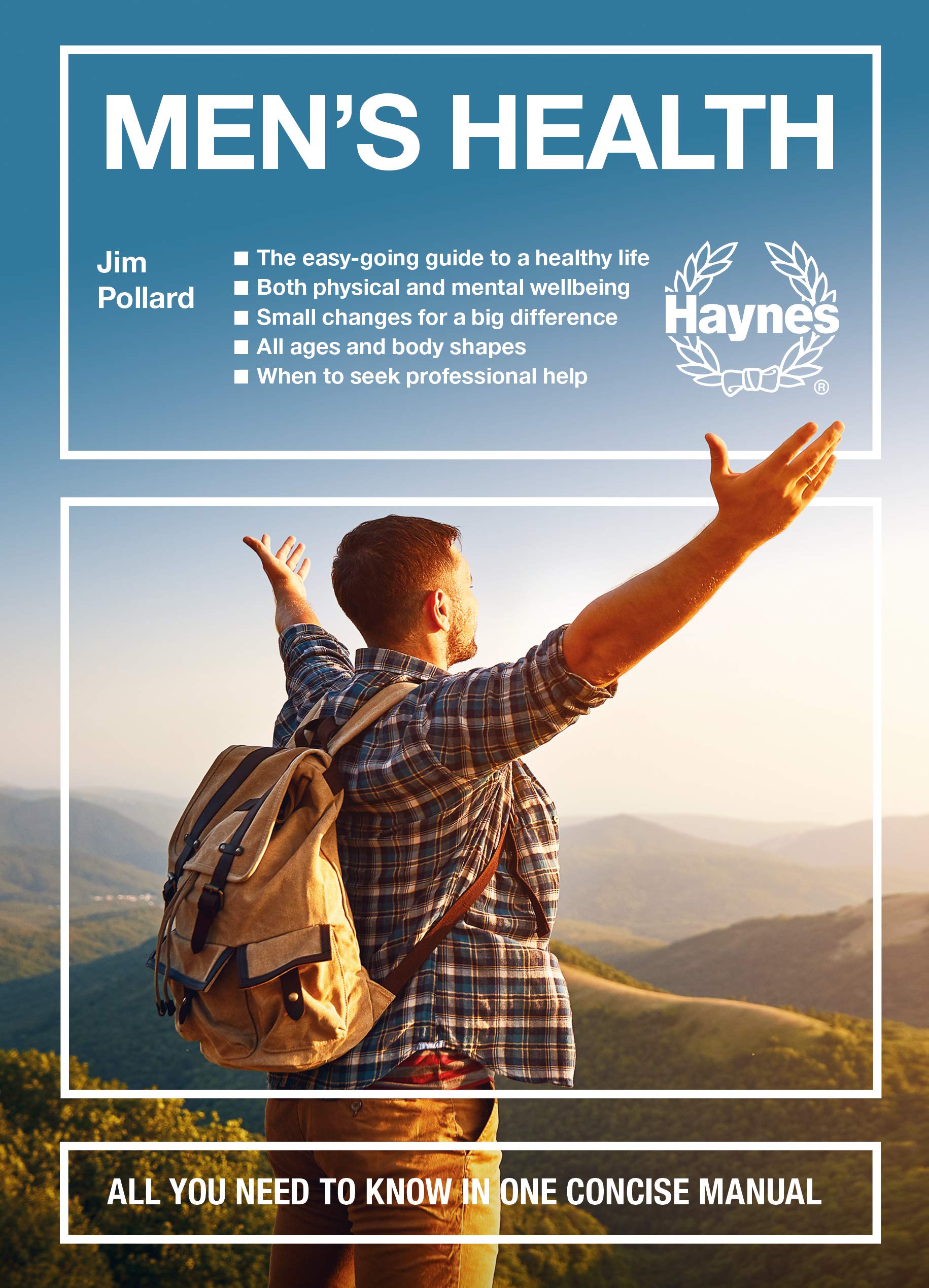 Men's Health by Jim Pollard
Published by Haynes
Can you find your inter-gluteal cleft? Or point to your olecranon? Of course not, you're like most men when it comes to health, you don't know your a*se from your elbow. But don't worry, those are the last medical terms you'll find in this manual.
Instead, you'll find easy-going quick wins for a longer happier life. Nothing more. Nothing less.
A manual for all men who are interested in their health. And for all men who are not.
– How to look after your head, your heart, your body and your tackle
– How to be more active, eat well and add healthy years to your life
– How to recognise a problem and when to go and see someone
– The first men's health book to be built around mental health
– 25p from each copy goes to the Men's Health Forum charity
Realistic, robust and easy-to-follow advice for men across all the key components of men's health.
The spread of Coronavirus has really shone a spotlight on the importance of keeping healthy now more than ever before – not least as prevention is often better than the cure.
This book is written for all of the men who are interested in their health and well-being, and equally for all of the men who are not. It's a positive, easy-to-read, non-medical introduction to health that focuses on boosting men's physical and mental wellbeing – no matter their age.
This book doesn't just talk about healthy hearts but it also focuses on healthy heads. If you sort out the space between your ears, all of the rest follows much more easily. If a physical health problem does come knocking at your door and you've maintained good mental health, you'll be far better prepared to deal with whatever comes your way.
The world first professor of men's health and founder of the Centre of Men's Health at Leeds Beckett University, Dr. Alan White, said: 'This is a really timely publication. It's vitally important that men can make informed decisions about their health and wellbeing, particularly at a time when people may feel less able to go to the doctor's or hospital. The Men's Health Manual provides clear, digestible information and a host of helpful pointers for men of all ages on all the key health issues including those we find hard to discuss or address. What's more, it's easy and enjoyable to read.'
ISBN Number: 9781785216947
Cost: £12.99
Buy the book: https://haynes.com/mens-health