Members of the MJA are invited to hear new survey data and presentations from a panel of experts on sleep, wellbeing and mood over lunch at the Balthazar restaurant in Covent Garden on Wednesday May 11.
Speakers including Professor Jason Ellis, Professor of Sleep Science, Director of the Northumbria Centre for Sleep Research and a health psychologist; media medic Dr Zoe Williams; Dr Tim Bond, a chemist and natural health expert and practising GP Dr Nisa Aslam.
Presentations will be followed by a Q&A session and speakers will also be available for one-to-one interviews on request.
Some of the headline statistics from the presentations include:
1 in 6 adults experienced moderate to severe depression last summer
A third of adults and young people have reported a decline in their mental health
Depression among over-50s has almost doubled as a result of the pandemic
43% now place as much importance on their emotional wellbeing as they do on their physical health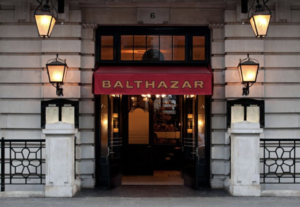 Event organisers, Jungle Cat Solutions, say, "We will explore the drivers behind the growing awareness of, and shift in attitudes towards caring for our mental wellbeing. We will discuss why and how we must continue to empower this positive change, and the lifestyle factors that can be incorporated into our daily lives to benefit mental health including advice and tips on insomnia, sleep, lowering stress and anxiety levels to exercise and even breathing properly.
"And with many aspects of both mental and physical health influenced by nature and the world around us we will detail new research looking at the benefits of essential oils to support our wellness needs as well as our mind health."
Timings
Date:  Wednesday 11th May 2022
Time:  12.00pm – drinks reception; 12.20pm – 13.30pm: presentations & Q&As followed by lunch
Venue: Balthazar, 4-6 Russell St, London WC2B 5HZ
R.S.V.P:
Please contact Nicky, Hannah, or Pally with your acceptance with details of any dietary allergies and if you need a taxi to and from the eventCabs  (Please note, priority will be given to working journalists):