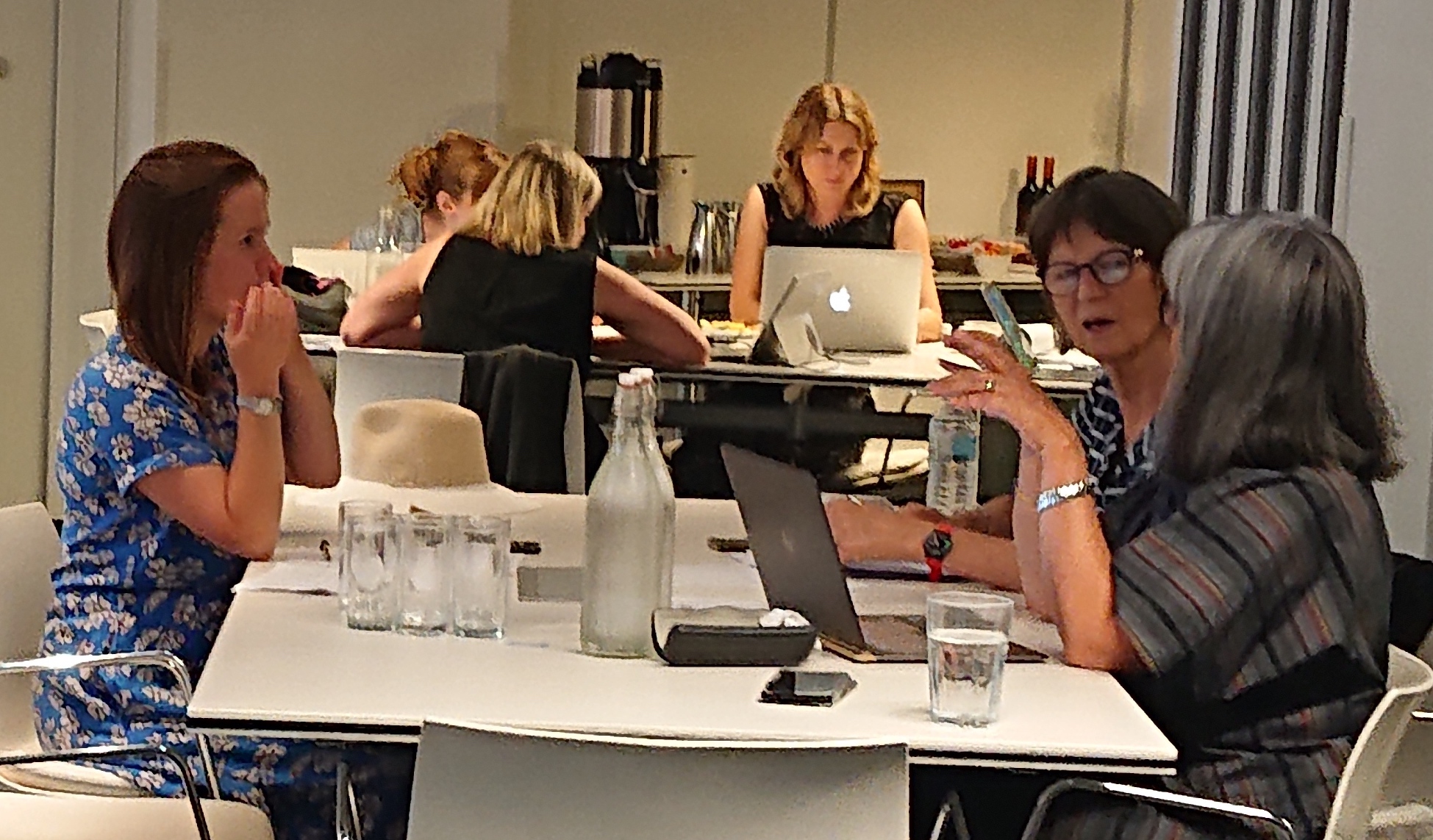 News Flash: Finalists in the MJA Awards 2022 will be announced 09:00 Thursday 11 August, 2022
Despite the heatwave and rising cases of Covid, most of our judging panels were able to come together for discussions and decisions at our Awards judging day — which was held at the London offices of Edelman, one of our awards sponsors.
The remaining panels are convening virtually to decide individual award winners — and the best of the best which go forward for our headline award for Outstanding Contribution to Health or Medical Journalism.
Winners will be announce at the MJA Awards ceremony at the Barber Surgeons' Hall in the City of London on September 15.  All members are invited to attend, but RSVP is essential.  Find out more and RSVP.
MJA Awards sponsors
We would like to thank Bristol Myer Squibb, principal sponsors of the 2022 MJA Awards, for helping us champion excellence in health and medical journalism.
This year we are delighted to welcome a number of new sponsors: law firm Leigh Day, who are supporting Freelance of the Year; Mearns & Pike and Ivi, who are jointly sponsoring Feature of the Year (general audience); Real Chemistry, who support Editor of the Year; Vaxart who sponsor News Story of the Year (general audience) and Yakult who are sponsoring Science Explained.
And we would also like to thank our returning sponsors for their ongoing support —Edelman who are sponsoring Mental Health Story of the Year; Medtronic, who are sponsoring Case Study of the Year; and Roche who are supporting our new Gordon McVie Award for reporting cancer research.
It is their support, and the dedication of our judges, which makes the MJA Awards the highlight of the health and medical journalism calendar.
Awards  judges
We never reveal who is on the individual judging panels — and if there is a deadlock on the day, a judge or judges from another category is invited to assist in decision-making.
Judges for the 2022 MJA Awards are:
Maya Anaokar, head of marketing and communications, Patients Association
Susan Bahl, head of media, NHS Providers
Yuba Bessaoud, media lead, communications, National Institute of Health Research (NIHR)
David Brindle, former public services editor, The Guardian
Claire Burrough, director of communications, policy, and research, Royal College of Physicians             
Catherine Collins, registered dietitian, media spokesperson for the British Dietetic Association
Vikki Cook, content and media policy director, Ofcom
Alison Cranage, science writer, Wellcome Sanger Institute
Natasha Donovan, communications director, HappytoHealthYou; clinical educator, broadcaster.
Helene Feger, Director of strategy, communications and engagement. Professional Record Standards Body.
Richard Grange, associate director, media and communications, Mental Health Foundation
Bonnie Green, consultant/ patient involvement/engagement volunteer; former health/voluntary sector public affairs
Christine Hancock, founder and director, C3 Collaborating for Health 
Richard Hoey, director of communications, Institute of Cancer Research
Lis Howell, director, Expert Women Project, Dept of Journalism, City, University of London
Jenny Hope, former Daily Mail medical correspondent; co-partner of RNA Media training and consultancy in science and health
Anna Jefferson, media manager, Care Quality Commission
Paul Johnson, freelance health journalist
Louise Jury, director of communications, ScreenSkills – the industry-led skills charity for UK screen industry
Anita Knowles,  director of communications, Guy's and St Thomas' NHS Foundation Trust
James Lyons, director of communications, NHS England and NHS Improvement
Andrew McCracken, assistant director, external affairs, The King's Fund
Glyn McIntosh, director, Bishopsland Educational Trust; former chief executive QUIT.
Kaye McIntosh, former editor WI Life, National Federation of Women's Institute magazines
Kerry Noble, communications consultant in medicine and science.
Katherine O'Brien, associate director, British Pregnancy Advisory Service
Susan Osborne, liaison director, NHS and National Care Association 
Mark Purcell, managing director Jonathan Street PR, health communicators
Daniel Reynolds, director of communications, NHS Confederation
Jennifer Richardson, features editor, The BMJ; journalism lecturer, Kingston University
Genevieve Robson, Senior writer and operations director, SWM Health.
Dr Barbara Rowlands, Hon research fellow in journalism. City, University of London.
Nick Samuels, director of healthcare, Freshwater UK
Kate Sidwell, voluntary sector communications consultant and PR. 
Michele Simmons, health journalist, editorial consultant and author 
Maggie Stratton, head of media relations Wellcome
Matt Tee Executive, director integration, Guy's and St Thomas'​ NHS Foundation Trust
Antony Tiernan, director of communications and engagement, London Ambulance Service NHS Trust
Liz Verco, former associate editor Sunday Mirror magazine
Jennifer Walters, associate director for media, MIND
June Walton, former deputy editor Good Housekeeping
Kate Wighton, former research media manager, Imperial College London; now training to be a doctor.
The MJA thanks you all for the time, thought and intellectual rigour you bring to this process.