It's always a pleasure to welcome new members to the MJA — particularly when they are such great additions to the breadth and depth of our talent pool. Here are some of the brilliant journalists who have joined our ranks. And if you'd like to know more about the benefits of memberships and how to join, see if you're eligible and get in touch.
John Tingle
I am an Assistant Professor in Law at Birmingham Law School, University of Birmingham, UK and a Visiting Professor of Law, Loyola University Chicago, School of Law. I was a Visiting Scholar at Harvard Law School in November 2018 and formerly Associate Professor at Nottingham Law School, Nottingham Trent University in the UK.
I have a fortnightly column in the British Journal of Nursing where I focus on patient safety and the legal aspects of nursing and medicine. I have published over 500 articles and edited a number of leading texts in patient safety and medical, nursing law. My current research, writing interests are in looking at the interface between law and patient safety. I look at the NHS's efforts to develop a patient safety culture and the problems, challenges and opportunities associated with this. I also look at the causes of adverse health care events and the tools to deal with these matters.
I also maintain a research interest in global patient safety, policy and practice, particularly in African health care systems. My recent publications are : "Global Patient-Safety Law Policy and Practice,"  edited by John Tingle, Clayton O'Neill, and Morgan Shimwell, Routledge 2018. "Routledge Handbook of Global Health Rights", Edited By Clayton Ó Néill, Charles Foster, Jonathan Herring, John Tingle. Routledge 2021.
I was Editor of Health Care Risk Report for several years published by Eclipse Publications. I am a full-time University lecturer and teach a variety of subjects which include Medical Law, Employment law , Contract and Tort Law. I contribute to Twitter and write blogs for Harvard Law School and Birmingham Law School.
https://www.birmingham.ac.uk/staff/profiles/law/tingle-john.aspx
---
Naomi Grimley
Naomi Grimley is a familiar voice on BBC Radio 4 and has worked for the BBC over two decades. She became Global Health Correspondent at the very start of the pandemic in March 2020. As well as following the Covid crisis, she's well-travelled in the developing world covering subjects such as clubfoot detection in Senegal or the effects of nurse migration in Ghana. She has a particular interest in health policies which empower women as well as preventative healthcare programmes such as Brazil's Community Healthcare Worker scheme. Naomi originally started her career as a producer in Westminster so she often helps her BBC colleagues cover UK health stories including NHS strikes; capacity problems and waiting lists.
---
Lauren Nicolle
I am a senior reporter for the online magazine Pavilion Health Today (previously Geriatric Medicine Journal and the British Journal of Family Medicine).
https://pavilionhealthtoday.com/
---
Margo White
I am currently a 3rd year medical student studying at Brighton and Sussex Medical school. My international background and long term interest in photojournalism has ignited a new curiosity into how medicine and journalism can meet halfway to create meaningful and important changes. My goals are to continue learning about both these fields whilst gaining experience in industries that combine both areas of expertise. At a point in my life where career decisions and routes start to consolidate ahead of me, I am motivated to explore what potential experiences exist in medical journalism where doctors can feel they contribute to the representation of healthcare to the wider audience. Rather than narrowing the future years to hospital shifts as a junior in the NHS, I hope to transpose my skills to medical journalism and contribute to the differences that this field can bring.
---
Rob Galloway
I am an A&E consultant and honorary clinical professor who was never good enough at doing what he really wanted to do – stand up comedy or playing football – and so went into medicine.
Originally from London, I moved to Brighton, where I work in the A&Es of RSCH, Brighton and Princess Royal Hospital, Haywards Heath as well as Brighton and Sussex Medical School lecturing in Emergency Medicine.
Away from NHS work, I work as a crowd doctor for Brighton and Hove Albion Football club and am the medical director of the Brighton Marathon.
I have advised on medical aspects of films and TV programmes. I have frequently appeared on radio about medical related topics. I wrote a book on what its like working in A&E under a pseudonym. " In stitches the highs and lows of life as an A&E Dr" by Dr. Nick Edwards. I write a regular column in the health section for the daily mail "behind the headlines" by Professor Rob Galloway.
---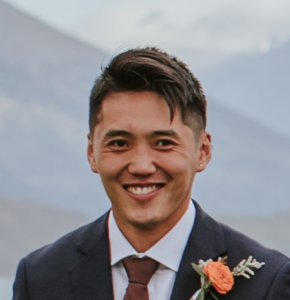 David Lipanovic
I'm a clinical reporter at The Pharmaceutical Journal, an online publication for pharmacists and pharmaceutical scientists. I write news, features and investigations on medicines, health policy and pharmacy practice. My professional background is as a clinical pharmacist and a former editor for the Pharmaceutical Press.
https://pharmaceutical-journal.com/author/david-lipanovic
---
Simar Bajaj
Simar Bajaj is a student at Harvard University, studying chemistry and the history of science. As a freelancer specializing in feature writing, he has previously written for The Atlantic, TIME, Guardian, and elsewhere, but this summer, he is working as a STAT reporter covering health policy from Washington DC. He has previously won the Foreign Press Association award for Science Story of the Year, was runner-up for the Asian American Journalists Association award for Excellence in News Reporting, and won the 2023 Association of British Science Writers award for Newcomer of the Year.
---
Kathy Oxtoby
Experienced freelance writer, commissioning editor, and copywriter. Specialities include health, education, social care, and media training. I write regularly for the BMJ, nursing, pharmacy and other health, social care, and education titles. Prior to becoming a freelancer in 2007, I was editor of staff paper Bupa Today, features editor for Nursing Times, and features editor for Doctor and Hospital Doctor. I have worked as media and communications manager (maternity cover) Royal College of Psychiatrists, and for NHS Providers' press office on a freelance basis, and have experience in PR, writing press releases and working with national and local media. I started my career as a business reporter for Yorkshire Post titles. In 1995 I qualified as a secondary school teacher (PGCE) in English, Media and Drama, Oxford University.
---
Alice Klein
Alice has been the Australia reporter for New Scientist since 2016 and is based in Sydney. She has a PhD in medicinal chemistry and previously worked as a reporter at Australian Doctor magazine.
https://www.newscientist.com/author/alice-klein/
---
Sharon Barbour
Sharon works as a BBC Health Correspondent across the North, and BBC National outlets. She covered the Covid19 Pandemic from ITU wards to care home deaths. She works on medical breakthroughs, through to NHS stories. She broke the metal on metal hip controversy; Winning an RTS award. She has a good contacts across the UK and a good grasp of NHS challenges – including social care, waiting lists and staff shortages.
---
Jamie Smyth
I started work as US pharmaceutical correspondent for the Financial Times in September 2021 covering drug discovery and healthcare issues, including the opioids crisis. I previously worked for the FT as a foreign correspondent in Australia and Ireland. And prior to these roles I worked for the Irish Times as European correspondent.
---
Vanessa Sibbald
Vanessa Sibbald is managing editor of Medscape UK. She has been working in healthcare publishing for the past 13 years, but has over 23 years experience in journalism/publishing . She joined Medscape in late 2021. Before that, she worked at the BMJ's Evidence Centre for 10 years and previously worked as a journalist for Tribune Media Services. She has experience working for journals, newspapers, and radio programmes.
---
Kim Thomas
I've been a journalist since the late 1990s, specialising initially in technology but later switching to health and medicine. Highlights include several years writing about the IT behind medical imaging for Digital Health and five years as editor of Perspective, the NCT's magazine for its antenatal teachers. These days I write regularly for specialist publications such as Acuity, the College of Optometrists' CPD magazine, Practical Patient Care and World Pharmaceutical Frontiers. I also write regular news stories for a small health tank, Future Care Capital.
As CEO of the Birth Trauma Association, a part-time role, I have a particular interest in maternal mental health. I have written three books: Birth Trauma (2013); Postnatal PTSD: a Guide for Health Professionals (2022); and Broadmoor Women: Tales from Britain's First Criminal Lunatic Asylum (2022).
---
Dr Duha Shellah
Dr. Duha Shellah is a junior medical doctor and journalist graduated from medical school at An-Najah National University, Palestine. Duha is the founder & chief executive officer (CEO) of The Researchist which is a research community aims to make research a youth language, spread its culture and support and advocate early career researchers and scientists. Dr. Duha has been recognized as one of the world's 21 outstanding young physicians below age 40 at the inter-Academy partnership Young Physician Leaders Program 2022 in Berlin, Germany. She is the coordinator of the Medical & Health Sciences division at Palestine Academy for Science and Technology (PALAST). She is a consult in Science Journalism & Communication at SciComm X Agency- UAE. Dr. Duha is Director of recruitment and associate editor at HPHR Journal (Formerly Harvard Public Health Review). She is an Elsevier Student Ambassador. Dr. Duha is an Associate Editor & Palestine Ambassador at the International Journal of Medical Students. She is an active member of Committee of Publications Ethics . Also, Dr. Duha is the General Secretary of Toufik's World Medical Association. Also, she coordinates "Explore Science" Program for Palestinian school students. Dr. Duha is a leader, trainer, activist and advocate for reproductive and mental health and rights for youth in Palestine, especially those living in marginalized communities. She is youth representative at Masarona and power to choose – Oxfam Councils, focal point at Y- Peer Palestine and recently, she became a member at the youth gender innovation Agora forum – UN Women Palestine.
https://www.interacademies.org/person/duha-shellah
---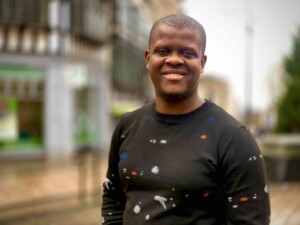 Paul Adepoju
Paul Adepoju is a freelance contributing reporter, features journalist, academic, media trainer and author. He covers health, science, development and tech for leading platforms including Nature, The Lancet, Scientific American, British Medical Journal, New Scientist, Devex, CNN, and Quartz. He also works with the International Center for Journalists as the Community Manager for the center's Pamela Howard Forum on Global Crisis Reporting Forum through which he helps in training journalists around the world on how to improve their crisis reporting skills. He holds a doctorate in cell biology and genetics and has bagged several reporting awards.
---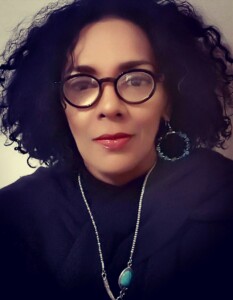 Kim Young
Kim is a career communications expert currently located in Luxembourg. A journalist by profession, she was born in West Kensington, London and raised in the Caribbean, Barbados to be precise. She has an interest in tropical diseases, research and implementation, creating evidence-based communications strategy for policy and practice for global audiences, as well as interests in sexual and reproductive health for all genders. She has a long career in international development and communications, medical journalism and research. Kim has worked for the humanitarian group MSF, Development Aid for the Government of Canada and for the IADB funded WASH project in Barbados. A consultant, she offers her services in medcomms and medical research and communications strategy with journalism at its core. She has a Master's degree in Communications from the University of Leicester, UK. She is also a member of Reporters Without Borders, Paris and the Association of British Science Writers.
Also welcome to ..
Nonyelum Anigbo, Helena Beer, Alison Bloomer, Ammad Butt, Anna Colivicchi, Gemma Collins, Martin Edwards, Rima Evans, Megan Ford, Jonathan Flannery, Dan Fox, Beth Gault, Linda Geddes, Zaria Gorvett, Thomas Greene, Eleanor Hayward, Mark Honigsbaum, Sally Howard, Nick Howe, Ben Ireland, Ben Jones, Matt Limb, Sophia Lind, Sarah Lowden, Andrew Miltiadou, Sarah Monaghan, Anna Napolitano, Ivan Paul, Eliza Parr, Rachael Pells, Joanna Robertson, Yasemin Nicola Sakay, Dr Keith Souter, John Telling, Christopher Thomas.
Don't forget to keep your details up to date in our records and membership directory.  Read our easy guide to updating your profile and account details.