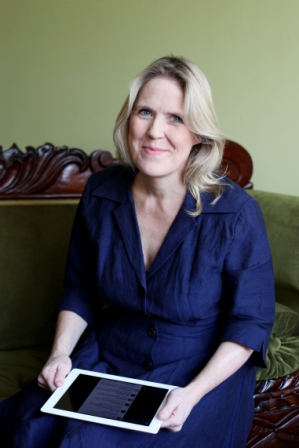 The MJA committee is elected (or re-elected) every year at the AGM, and following the AGM the new committee chooses officers for the year.
We haven't previously announced those officers to the association, so this is a first. We thought the broader membership, who cannot get to a London AGM, might be interested in knowing something about the officers and committee who run your association. All are listed on the MJA website under the About Us tab at https://mjauk.org/content/executive-committee . You will need to log in to read it. Meanwhile, here is an introduction to your new chair, Victoria Lambert.
You will have read Victoria's health features to most of the UK's national newspapers: principally the Daily Telegraph, the Guardian and the Daily Mail. Earlier staff positions have included health editor of the Daily Telegraph and health editor of the Daily Mail. Now freelance, she owns and edits www.underthescope.co.uk . She has appeared on BBC Breakfast and ITV's This Morning, and broadcast on Radio 4's Woman's Hour, and other radio stations. She has won numerous awards including the EU 2011 Best Cancer Reporter Award, presented by the European School of Oncology, and has been commended many times in the MJA's own awards. She acts as Media Ambassador for the Prostate Cancer Charity on a pro bono basis, and is also a public speaker and lecturer.
Victoria joined the MJA some six or seven years ago, has attended award ceremonies and meetings, and says she finds it a useful source of information, contacts and morale-building. She joined the committee last summer and has since been appointed MJA chair. She says: 'I hope to help the MJA expand into the digital age. What can we get out of our website, from Twitter and Facebook? Will it help us find and verify stories, track down more work, develop new contacts? I'd also like to help make the wider world more aware of the MJA and what an incredible resource its members are. I think we should be more vocal, more involved in the national conversation about the National Health Service and the future of healthcare.  As essentially science journalists (albeit often working on stories that are always human, sometimes patient-led), I think the MJA could also take a lead in wider journalism. I think we understand issues such as confidentiality, accuracy, sources, resources and balance, possibly better than journalists working in other fields, simply because they come as standard with our job.
'Lastly, I look forward to helping organise more meetings and events where we can work – and play together.'
PS Take a tip from what Victoria says about the MJA website, and go online and tell us what concerns you in your professional life today.
Main Image: