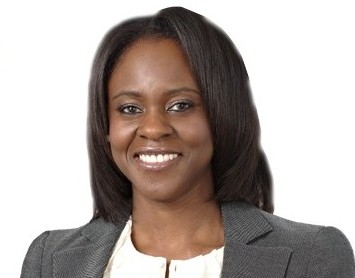 We have received a record-breaking 137 entries for the 2015 Winter Awards. Entries have closed and judging is now underway. The winners will be announced at the presentation at BMA House on February 5 —  CLICK HERE TO RSVP.
Tourette's Hero Jess Thom will be compering the  presentation. If you are not familiar with Jess's unique combination of comedy and campaigning, take a look at this Ted Talk.
Former chair Victoria Lambert has used her peerless powers of persuasion (and perhaps the occasional arm-twist) to recruit this impressive line-up of judges:
Scoop/investigative reporting (specialist), sponsored by the BMA

Elizabeth Hunt, deputy editor, Daily Telegraph, MJA chair Dr Lawrence McGinty and Ingrid Torjesen, freelance journalist specialist media.
Scoop (general) sponsored by Lilly

Broadcast journalist Vivienne Parry, Nigel Praities, editor, Pulse and MJA chair Dr Lawrence McGinty.
Broadcast Report, sponsored by Roche
Sky news reporter Gillian Joseph and Richard Frediani, editor of ITV's 6.30pm News and Eleanor Bradford, BBC Scotland health correspondent.
Science explained (all media), sponsored by Astellas

Anna Hodgekiss, health editor, Mail Online; Lilian Anekwe, consumer health editor, BMJ and Dr Mike Smith, Chair of the Patients' Association and a media medic.
Personal story (first-person health experience or ghosted story), sponsored by Novo Nordisk

Barbara Rowlands, director magazine journalism MA City University London; Neil Durham, editor, GP and Maya Anaokar, associate director Edelman.
Profile (formerly Interview) of health or medical figure, sponsored by GSK
Jill Palmer, freelance journalist and former health editor of the Mirror; Andrew Williams, lecturer at Cardiff School of Journalism, Media and Cultural Studies and Dr Ellie Cannon, media medic
Opinion/humour, sponsored by MSD

Dr Mark Porter, media medic and presenter of BBC4's Inside Health; Graham Scott, editor Nursing Standard and Adele Waters, executive editor, HSJ
Health/patient education (to include commercial or charity-sponsored work)
Dan Townend, lecturer in journalism Kingston University London; Dominic Nutt, director of communications – The Saatchi Cancer Initiative and Jerome Burne, freelance writer and former MJA award winner.
Data journalism, sponsored by Galliard

Martin Stabe, head of interactive news and data journalism at the FT; Valentina D'Efilippo, author The Infographic History of the World and Emma Bower, editor medeconomics.co.uk
Online video journalism

Alison Gow, editor, digital innovation, Trinity Mirror Group; RAchel Younger, health editor at ITV and Dan Fox, multimedia producer at BMJ Learning.
Tony Thistlethwaite Award for a consumer health book (published Nov 2012-14), sponsored by the MJA

Marjorie Wallace, journalist, author and campaigner; Andy Cowper, comment editor, HSJ and Tessa Hilton, editor at large, Woman & Home.
With thanks to awards sponsors: