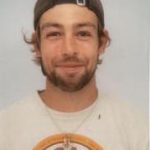 Kieran Dudden
I am a medical student from the University of Manchester currently taking an intercalation in medical journalism at the University of Westminster. I have front line experience of NHS services and the UK care industry. This ranges from dementia and geriatric car to adults with autism and profound learning difficulties. I want to raise public awareness of mental health and improve its representation in society. This is the primary focus of my blog littlegreyscells.com. Outside of medicine and journalism I love getting out to see live music and culture. I am currently living in London but am always happy to get back to my native Somerset.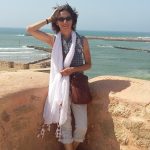 Mary Fogarty
After university (English and Italian), I worked for Times Newspapers (assistant to diary editor, then on atlases) and Collins Publishers, lived in Milan for four years, (teacher/translator), and travelled a lot. But for the last 25 years I have mostly worked as a medical journalist and editor on a number of titles including Health & Ageing, British Journal of Intensive Care, Medical Monitor, Modern Midwife and Pharmacy in Practice. I also produced Audio Monitor, a cassette news programme for GPs. I was editor of Oncology Times for nine years until its closure in 2013. I currently work as managing editor of Professional Strength & Conditioning, as UK correspondent of US Oncology Times, and as editor and Spanish/Italian book reviewer for Portobello/Granta books. Since 2013 I have also been taking tailor-made, guided tours to Marrakech and surrounding sights – see www.marrakechtailormade.com . I speak Spanish, Italian and French, and some Moroccan Arabic, Greek, Macedonian and Swahili.
Claire Read
Claire Read has specialised in healthcare throughout her 15 year editorial career. She has been a regular contributor to Health Service Journal since 2012, with her work also appearing in publications including Nursing Times, Nursing Standard, Commissioning. She has a special interest in mental health and in healthcare technology, about which she frequently writes for DigitalHealth.net.
In addition to her work for specialist publications, Claire pens case studies and reports with and for a variety of healthcare organisations. She was recently a co-author on The Care Collapse: The imminent crisis in residential care and its impact on the NHS. The paper was published by think tank ResPublica and drew media attention from BBC Radio 4, The Independent and The Guardian among others.
Before launching a freelance career, Claire held staff roles both inside and outside the NHS. This includes two and a half years as internal communications manager at Royal Brompton & Harefield NHS Trust.
Lyndon Gee
Lyndon is a food and health writer, food futurist and consultant. Food Expert for Health & Fitness magazine and Diabetes UK's balance magazine, he is a regular media commentator.
With over 25 years' professional experience, having trained at the Savoy and with Antonio Carluccio, Lyndon creates evidence-based healthy recipes for media and corporate clients and regularly lectures on food and health. He is at the forefront of eating for health, exploring the prospect of alleviating and preventing health conditions by diet.
Passionate about food provenance and sustainability, he was a founding director of Slow Food UK and created award-winning campaigns What's on Your Plate? and Eat:Fit.
Lyndon is Adviser to the All-Party Parliamentary Group for Entrepreneurship; a member of the Guild of Food Writers; member of the Medical Journalists' Association; past vice-chairman of the Guild of Health Writers and Honorary Fellow of the Institute for Optimum Nutrition.
Lyndon divides his time between London, Kent and northern France.
Bikal Acharya
I still remember my childhood in the mountains, rivers and forests in the lap of Mount Annapurna and in the arms of Mount Everest, Nepal. My quest for a good education brought me to the beautiful public Sussex school, Ardingly College when I was awarded a Scholarship to do A- Levels. Thereafter my ambitions for further studies continued. I completed an MBA and settled pretty well with my own business in South Bucks. My life was changed suddenly when I was told that I had a heart attack. I was only 34. It was completely unexpected. Subsequently I wrote a book When the Heart Ached in London describing my feelings and emotions. I was inspired to study cardiology and to write about awareness after meeting a number of fellow heart patients and soon after I published another book Coronary Heart Disease.
I started writing about awareness of Coronary Heart Disease (CHD) and Lifestyle. Due to my own experience I have felt the urge to encourage individuals to have a basic health education. Knowing the risk factor and acting upon it may help to save life or suffering.
Sports and literature are my keen hobbies and two years ago, I published my novel Moha (Temptation) which describes the saga of a young Nepalese man who wins his spurs in a foreign land through his hard work and dedication.
Deborah Glover
Deborah is an independent medical editor who is also a qualified nurse, and director/editor, Primary Care Nursing Review. She qualified as an RGN from University College Hospital, London, gained a BSc from City University, and Diploma from London Guildhall University.
After qualifying she worked in several clinical areas, then moved into practice development, the King's Fund, and then publishing, initially as clinical editor, then a journal editor.
As an independent consultant she has undertaken NHS service reviews, lectured nationally and internationally, published widely and helped healthcare professionals write for publication. Her clients include key players in the wound care and dermatology industry, the NHS and individual health care practitioners.
LinkedIn https://www.linkedin.com/profile/view?id=55462085&trk=nav_responsive_tab_profile