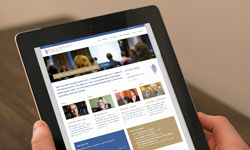 By Judy Hobson
Hasn't the time come for health journalists as well as politicians to come clean about the NHS and debunk the persistent myth that it is the best and only universal health service in the world?
The fact is that it has been underperforming since the 1990s and can no longer claim these titles.
The public deserves to know that the UK lags behind many countries in the provision of the care and treatment of patients with cancer, stroke and respiratory disease. As a result, there are more than 46,400 unnecessary deaths each year in this country – the equivalent of the population of the city of Durham – because the NHS fails to match the best outcomes from around the world.
Even compared against the 12th best, the figure is 17,000 avoidable deaths.
Staff working in the NHS and those of us who regularly write about it are already familiar with the struggle that both specialists and their patients face trying to access the best equipment and most up-to-date drugs.
Thanks to the publication of the UK Health System: An International Comparison of Health Outcomes, the evidence is there for everyone to see.
As Owen Paterson MP, chairman of UK2020, who commissioned the report says: "It should no longer be considered unpatriotic to criticise the NHS. We need to remove the muzzle so our politicians start speaking out instead of repeating the mantra that the NHS is the envy of the world."
I agree with him that it is time to find out why our health outcomes fail to match others. Why, for example, you can get to see a hip or knee specialist in Germany within three weeks and be seen on average in an A&E department in that country within 10-15 minutes. Isn't the fact that UK patients have difficulty getting an initial GP appointment contributing to late diagnoses of cancers?
What are other countries doing differently that allows their populations to experience better health outcomes?
To expedite matters and hopefully come up with some solutions, Mr Paterson is calling for an urgent inquiry.
For more information, log on to : www.uk2020.org.uk .