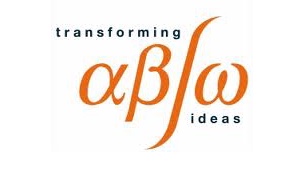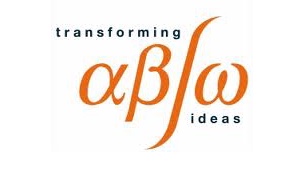 Changes to the ABSW Awards for 2017
New entry rule – Best news item will now be open to all journalists not just print, so those producing broadcast news will be able to enter.
New award – Best student science journalist, this award will be for an individual student journalist and for work published in student outlets (magazines/websites/blogs/student radio or video) or their personal blog or video channel.
About the Awards
The ABSW's science writers' awards ran continuously from 1966 to 2007, with the support of a variety of sponsors. Over these years the awards became the "Oscars" of science writing, and served as a model for similar schemes all over the world. With support from Janssen Research and Development, the ABSW re-established the awards in 2010 and through Janssen's continued support the Awards are now secure into the future. The Royal Society, IOP publishing and the Institute of Physics, Good Thinking, NUJ/Stephen White Bequest, the Dr Katharine Giles Fund and Richard Gregory have also supported the Awards enabling additional categories and prize money.
The ABSW's awards aim to reward excellence in science journalism and writing and are judged by a panel of credible and respected judges.
The 2017 Awards
In 2017 the following awards are open for entry (prize money is given in brackets):
The best feature (£600)
The best news item (£600) – now open to broadcast journalists
The best scripted/edited television programme or online video (£600)
The Royal Society Radio Prize (£600) (NB: A prize for the best scripted/edited radio programme or podcast)
The best investigative journalism (£600)
The NUJ Stephen White Award for best communication and reporting of science in a non science context (£600).
This Award is made in memory of Stephen White, a highly influential science communicator who sadly died in 2010. The Award is possible due to a donation from Stephen's widow Elizabeth.
The Dr Katharine Giles science blog award (£600) – This Award is supported by the Dr Katharine Giles Fund
The best newcomer award (£200)
The best student science journalist (£200) – new award for 2017
The Dr Katharine Giles Award: to support media training for scientists – The Dr Katharine Giles Award will enable scientists who win in either the Dr Katharine Giles science blog award or the best student science journalist award to undertake a one day media skills training course run by the Royal Society.
2017 Key Dates
All entries must have been first published or broadcast between 1 January 2016 and 31 December 2016 inclusive.
Open to entries: Wednesday 18 January 2017
Close to entries: Friday 24 February 2017 (midnight)
Shortlist announced: Early May 2017
ABSW awards ceremony Thursday 25 May 2017
For full details and to enter please visit the ABSW Award's Pages