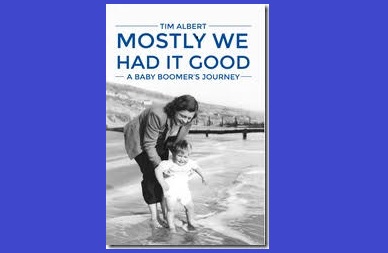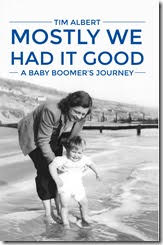 Former MJA member and deputy chair Tim Albert has published a book, Mostly we had it good: a baby boomer's journey.
The book is Tim's account of life in the last five decades of the twentieth century, a period that he now considers an extremely 'lucky bubble'. It includes stories of his family life and education as well as experiences as a journalist and a trainer.
'When I decided to stop training I was casting around for a writing project', he says. 'It slowly dawned on me that I was surrounded with all kinds of interesting material that I, and my family, had been squirreling away.
'The book took seven years to write – more than six years longer than any of my books on medical writing. I hope that those whose memories don't go back to the 1950s will find it interesting, and that those who lived through these times will be entertained.'
Read a review of the book by MJA member Michael O'Donnell
Available from Amazon as Kindle or Paperback edition.
Publisher: Elbow Publishing (17 July 2017)
ISBN-10: 0957409060
ISBN-13: 978-0957409064