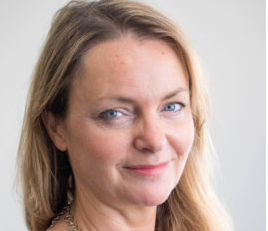 The MJA always welcomes new members, and here are some of the talented journalists and experts who have joined our ranks in recent months.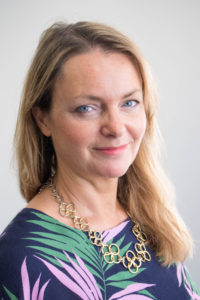 Bex Couper
I am Head of External Affairs for The Royal College of Psychiatrists, overseeing the media, public affairs and campaign work the College does on a daily basis. In addition I oversee RCPsych Insight the College magazine for psychiatrists about the work they're doing which should inform and educate the membership. I am incredibly proud of Choose Psychiatry the work we've been doing to encourage more medical students to follow our speciality and help people who are living with mental illness. This integrated campaign has worked on digital platforms, traditional media and public affairs to raise the profile of psychiatry and has had impact and success with a healthy rise in recruitment numbers. I've worked for Arthritis Research UK and for Carers UK understanding the impact of long term health conditions. Prior to my communications work I worked for BBC News and current affairs for 15 years including the health unit.
Adelina Adjei
I am a biomedical sciences graduate and have worked in healthcare communications, market research and consulting. I've written reports for pharmaceutical clients and conducted face-to-face interviews with medical consultants and patients. After starting my blog, I realised I wanted to be a journalist. Still very passionate about the healthcare industry I want to continue to write about this area. I am currently studying an NCTJ accredited diploma in Multimedia Journalism.
Geraldine Scott
Geraldine is the health correspondent for the Eastern Daily Press, Norwich Evening News, and associated Archant Norfolk weekly titles. She's been in the role since May 2017 and has a special interest in mental health, running the EDP's award-winning Mental Health Watch campaign.
https://www.geraldinescott.co.uk/
Jonathan Gornal
Formerly with The Times, I have been freelancing since before Twitter – @JonathanGornall – was a thing (it's still a thing, right?). I specialise in long-form investigative articles addressing public-health issues, chiefly for the Daily Mail and the British Medical Journal. Having worked in the Middle East, I also write comment and op-ed articles and the occasional feature for newspapers and websites in the region. In 2014 I became a father for the second time at the age of 58 (I know!). I decided to bequeath my daughter my lifelong love of sailing, the sea and adventure by defying a complete lack of woodworking skills and building her a traditional, clinker-built wooden boat. It floats, and she loves it. As a bonus, in 2018 Simon & Schuster published my book about that adventure, "How To Build A Boat – A Father, His Daughter and The Unsailed Sea" – @HowToBuildABoat – which comes out in paperback in 2019
http://www.jonathangornall.com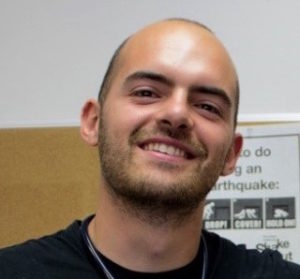 Gianmarco Raddi
Gianmarco is a current MD-PhD candidate at the University of Cambridge, the Wellcome Sanger Institute, the National Institutes of Health, and the David Geffen School of Medicine at UCLA. His PhD work focuses on single-cell immunology, with particular respect to the innate immune response against malaria of the mosquito vector Anopheles gambiae. He is supervised by Dr. Carolina Barillas-Mury at the NIH and Dr. Oliver Billker in Cambridge.
Prior to joining the NIH-OxCam and UCLA MD-PhD programs, Gianmarco earned his B.S. in Biochemistry and Cell Biology and B.A. in Ancient History at Rice University. He then worked with Dr. Daniel Geschwind (UCLA), Dr. Beth Levine (UTSW), and Dr. Jun Liu (Yale). His medical and scientific interests include infectious diseases (emerging and tropical infectious diseases in particular), as well as immunology, epidemiology, and space medicine.
His journalistic work has been featured on The Guardian, The Boston Globe, The Independent, WIRED, and POLITICO. In his spare time Gianmarco enjoys playing volleyball, and he sings with the Cambridge University choir and opera societies.
https://muckrack.com/gianmarcoraddi
Nicholas Carding
Nick Carding joined HSJ in March 2017. He writes about efficiency within non-clinical areas such as procurement, estates, contract management, mergers and other business elements of the NHS. He also covers all aspects of the NHS in the south west of England, which includes Cornwall, Devon, Somerset, Hampshire, and Dorset.
Nick began his journalism career in 2012 when he joined the Newark Advertiser as a sports and news reporter. Three years later he became health correspondent at the Eastern Daily Press, where he spent two years prior to joining HSJ. During his time at the EDP Nick was shortlisted for Specialist and Young Journalist of the Year at the Regional Press Awards (2017), and he was the Highly Commended candidate for the Mental Health Story of the Year at the Medical Journalism Awards in 2016.
Claire Laurent
Experience: Specialist and professional health press; Public health; Nursing
Specialities: Feature and news writing; Conference reporting; Blogging; Books
Employment status: Freelance
Professional organisations: Society of Authors, RCN
I am the author of Rituals & Myths in Nursing A Social History (publication November 2019). Based on my own experience of nursing and packed with stories from nurses telling of the custom and practice of nursing throughout the 20th century.
I have many years' experience as a health journalist writing for BMJ, HSJ, all of the nursing press, women's magazines and parenting press. My specialist subjects are women's health and public health. I hold a Masters' in Public Health and worked for 10 years in a variety of public health roles including 5 years working for Public Health England in its Health Inequalities Unit.
http://clairelaurent.co.uk/index.html
Pamela McGowan
I am a long-serving health journalist working in the regional press. Working across daily and weekly titles in Cumbria for more than 10 years, I cover everything from from health-related human interest stories to investigations about the NHS. In recent years my work has included a high-profile campaign against cuts to local health services, helping to safeguard the future of west Cumbria's vital consultant-led maternity unit. I have a strong interest in mental health and suicide prevention and am passionate about the crucial role of the regional press in holding decision-makers to account.
Ross Lydall
I'm the Health Editor of the Evening Standard, a post I've held since 2013. I've worked at the Standard since 2002, apart from a spell as Political Editor of The Scotsman, based in Westminster. Previously I've been editor of the Ham&High and Highbury & Islington Express newspapers in north London. At the Standard, I'm also City Hall Editor, covering the Mayor, Sadiq Khan, and the London Assembly. Get in touch at
My personal website is https://rosslydall.wordpress.com/
https://www.standard.co.uk/author/ross-lydall
Pauline Hull
Pauline Hull is an author and journalist who runs the voluntary organisation Caesarean Birth (formerly electivecesarean.com). She began researching caesareans in 2004 while working as a broadcast journalist at the BBC in London, and her first website went live in 2006. She writes articles, papers and research reports on caesarean birth, and co-authored the book Choosing Cesarean, A Natural Birth Plan (Prometheus Books, 2012).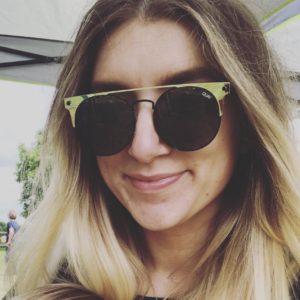 Hollie Hearfield
I am a psychiatrist currently working as a child and adolescent psychiatry trainee in Liverpool. I have particular interests in Autism Spectrum Disorder, child development and high learning potential/ giftedness. I have a passion for medical journalism and education, and have a number of publications including in the British Medical Journal. I am regularly involved in teaching and have published a book for undergraduate medical students. I am further involved in public health research exploring the rights of breast feeding women, and promoting support for NHS workers that wish to breast feed their children. I have an advice podcast with a fellow psychiatrist and friend. In my spare time I can be found walking my Labrador Hercules or baking high calorie high density cakes in my kitchen.
Dr Emma Derbyshire
Dr Emma Derbyshire, PhD, is a registered public health nutritionist and award-winning nutrition and health writer. She has a degree in Nutritional Biochemistry, PhD in human nutrition and experienced background in academia, research and advisory work.
Emma has written over 150 peer-reviewed publications, as well as contributing to scientific documents for the public sector, journal and healthcare articles, books and textbooks, including Nutrition in the Childbearing Years published by Wiley-Blackwell. She has written and published in many high impact journals including the British Medical Journal, Nutrients and Frontiers science journals.
She is the founder of Nutritional Insight limited, a consultancy to food and healthcare companies, Government organisations, top publishing houses, PR agencies and national newspapers.
https://www.nutritional-insight.co.uk/
Nicholas ("Nick") McCarthy
Former dentist and medical practitioner, now retired to pursue a writing career. Having come into the medical profession as an older entrant, I was invited to provide advice on doctors who were being investigated by the NHS. This progressed to report writing for medical litigation, and an appointment as assistant editor of the Medico-Legal Journal. While pursuing a career in general practice I also held the post as chief medical officer for Norwich Union Insurance with the in-house publication of a handbook "Medicine for Disability Insurers," I then formed a company, Medical Evidence Ltd. I no longer provide expert litigation evidence, but because of the growing number of complaints from dissatisfied patients I have recently self- published a book specifically aimed at educating patients – "When Doctors Get It Wrong". I hope to continue writing on medical topics well into my retirement and am delighted to be an associate member of the MJA.
Niamh Griffin
I'm a freelance medical journalist working for Irish and British media. I was Health Correspondent with the Irish Mail on Sunday before going freelance. I write about the health system in Northern Ireland for The BMJ. I mainly focus on issues around women's health, disabilities and access to services generally with a policy slant where needed. Stories on Northern Ireland currently focused around the impact of Brexit on health. I studied the Masters in Journalism at DCU in Ireland, and have also worked as a journalist in Sydney, Australia.
Judith Ozkan
I am an NCTJ qualified journalist and communications specialist with over 10 years experience in health and medicine working for a range of clients from health charities to clinical journals. Content strategist and social media specialist as well as media trainer and crisis and internal communication expert. Get in touch to find out more.
Samantha Moore
I'm an anaesthetist with an interest in medical education, extreme environments and human physiology research. I hold the Diploma in Mountain Medicine and have written on topics including wilderness first aid and the mental health benefits of the outdoors.
@Medicinthewild
Helen McArdle
I have covered health for the Herald newspaper in Scotland since November 2016, winning a number of awards for our coverage of the use of charity funds by NHS Tayside. Prior to covering health, I was the Herald's Transport Correspondent for three years and originally began my career with the company in 2008 as a trainee reporter for the Sunday Herald. I trained in journalism in Glasgow, at the Scottish Centre for Journalism Studies, where I completed a postgraduate MLitt in 2007/8. This covered newswriting, shorthand, and media law. I also completed a dissertation on how national identity is portrayed in the media and was awarded an MLitt with distinction. Prior to this, I completed an undergraduate degree in International Relations & Spanish at St Andrews University, graduating in 2006, including a year abroad in Madrid, and spent one year from 2006 until I began my postgraduate degree in journalism in 2007 working on NHS projects in Glasgow and Lanarkshire.
Laura Buckley
I am a pharmacist working in primary care. I run a blog called Mum Does Drugs and occasionally write for Chemist & Druggist. I started writing in March 2019 in response to frustration with my job at the time and to raise awareness of the key issues within the pharmacy sector. I write about things that I am passionate about and I hope to continue to write honestly and about things important to me.
Dr Louise Wiseman MBBS BSc(Hons) DRCOG MRCGP
Former GP, now medical writer and editor and author of first book due release Autumn 2020 entitled 'Your Best Life – A Doctor's Secret Guide To Radiant Health Over 40'. Louise has a special interest in women's health and worked in the NHS for 15 years initially as an Anaesthetist then a GP. After a career break she has created a new career in medical writing and spent three years researching and working with specialists from all fields of medicine to create her all round guide to women's health from 40 to 90. This should be an all encompassing book for all women regarding methods of self care, disease prevention, early detection and a comprehensive approach to achieving longevity and happiness. The book also includes interviews with 45 prolific women from around the world to see how they look after themselves in terms of health and beauty and what their influences have been since childhood.
Louise is the resident medical writer for www.thefrankmagazine.com and is a medical editor and writer at www.netdoctor.co.uk. She has written for various online publications and is a resident expert for kegel8.co.uk. She has also worked to create awareness of health around the menopause and beyond with the organisation www.positivepause.co.uk.
Louise is passionate about encouraging health awareness through a down to earth realistic, motivational approach. She strongly believes that motivation to improve lifestyle and physical and mental health comes from an understanding of how our bodies work. She is also eager to promote positive self image and esteem amongst women of all ages, education about the impact of social media in the young generation and the concept that ageing is a natural process and one to be embraced and be done well. Louise works editing, writing and in public speech arenas.