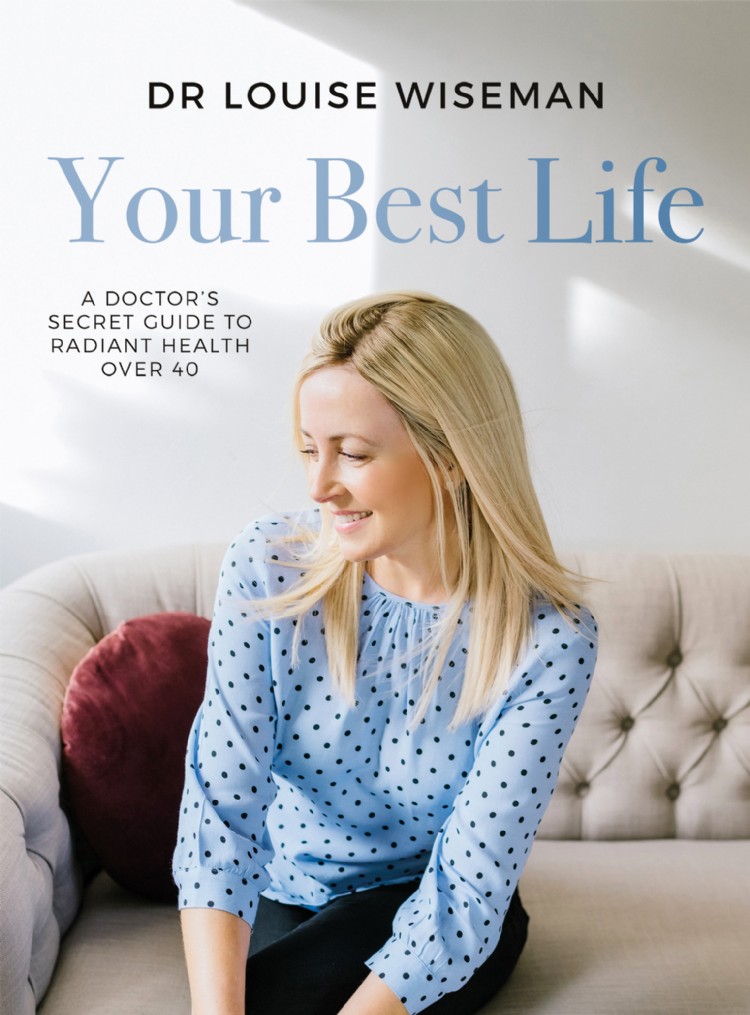 YOUR BEST LIFE
How a near fatal pneumonia as an NHS GP and mother of two transformed Dr Louise Wiseman's life.
Written by a doctor with 15 years of frontline NHS experience, Your Best Life: A Doctor's Secret Guide to Radiant Health Over 40 is a down-to-earth, easy to understand, fascinating journey around the female body and mind. Can women really have it all? Yes, you can, and then some! Louise tells of how a near fatal pneumonia as an NHS GP and mother of two transformed her life and way of thinking about health.
In this personal narrative of how she 'had it all' and then nearly lost it, she explains how she sought even better health after her recovery. Louise looked hard for answers in all areas of medicine that could help women around the world to embrace each and every decade. She takes an exciting tour from head to toe within the wonderful female body. By talking to specialists on the frontline coupled with her own research, she brings to you the secret to living your best life in terms of health and happiness.
Dr. Louise Wiseman is a 46-year-old mother of two, former GP and now medical writer. She spent fifteen years at the frontline of the NHS – firstly as an Anaesthetist and then as a rural GP. Throughout her career she's maintained a high interest in women's health and has written for various publications. Louise is a medical editor and writer at www.netdoctor.co.uk. She is also a member of the Medical Journalists' Association.
Dr. Wiseman says, "My passion is to transform the way women think about themselves and realise that 40, 50, 60, 70 can all be a new beginning. Women must understand how their bodies work to reduce fear and motivate their choices to prioritise self-care, manage emotions and regain any lost self esteem. Can we prevent some of the natural changes with ageing rather than waiting for them to happen? Can we make our bodies work better with age by keeping them strong and nourishing them well? Yes, we can."
RELEASE DATE: 28/10/2020
ISBN: 9781838594350 Price: £19.99
For author interviews, review or competition copies, articles, photos or extracts:
PHILIPPA ILIFFE, ASSISTANT MARKETING MANAGER
Tel: 0116 279 2299 Email: