Countless PR agencies and communications teams claim to understand how journalists think, and what we need, and boast 'special relationships' with key journalists. So, in an effort to champion those who really do 'get it' and improve the standard of releases and press materials MJA members receive, in 2018 the MJA launched a unique award for excellence in PR.
The award, which is supported by the Healthcare Communications Association, and Stempra, is the only one of its kind which is judged by journalists, for journalists. It recognises best practice in strategy and implementation, rather than just focus on the specific media results achieved.
MJA Award for Excellence in PR – the Finalists 2021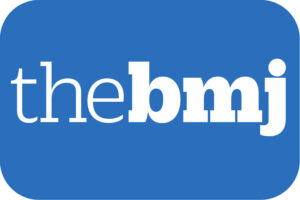 The BMJ
Overview: In December 2020, as UK coronavirus infections and deaths continued to soar, The BMJ and Health Service Journal published a joint editorial urging the government to abandon plans to lift lockdown restrictions over Christmas.
A press release was issued and within moments of publication, the editorial was being widely quoted across the media. Over the next 48 hours, BMJ's press office coordinated over 30 TV and radio interviews with editors Fiona Godlee and Alastair McLellan, leading to concerted pressure on the government to change its plans.
Boris Johnson initially described the editorial's call to "ban or cancel Christmas" as "inhuman" But just four days later, he issued a new "stay at home" order. Without this change of heart by the government, the already enormous death toll from covid-19 would almost certainly have been higher.
The judges thought this a significant campaign, based on the joint editorial in the BMJ and HSJ, that affected government policy on lockdown over Christmas 2020. It was a timely and incisive intervention.
Anthem Public Relations (formerly OPEN Health PR) for Pierre Fabre
Overview: In November 2020, NHS reimbursement for Pierre Fabre's drug in BRAF V600E mutation positive metastatic colorectal cancer marked a significant clinical breakthrough for these patients, and represented a newsworthy opportunity.
However, the UK was plunged into a second national lockdown at the beginning of November. Spiralling COVID-19 cases dominated news agendas. Additionally, the science behind how the drug works is complex for journalists to understand and its impact for suitable patients difficult to convey.  There were multiple barriers to coverage!
To overcome them, Anthem Public Relations embarked on a strategy to quickly pique journalist interest amidst the pandemic. Through their intricate media knowledge, Anthem Public Relations went beyond the drug's scientific story, adopted an outreach approach as targeted as the treatment itself, and engaged clinicians and patient groups to comment independently on the news!
As a result, the story took on its own media momentum, with the bowel cancer community driving its continued relevance and top tier national broadcast and print coverage secured for six weeks post-launch.
In a Covid pandemic, winning coverage for a new cancer therapy is a tough ask. The judges thought Anthem Public Relations cleverly targeted health journalists not writing about Covid and recast the science in their messages to take Covid into account – gaining excellent coverage.
King's College London and ZOE
Overview: As 2020 started, the world faced the threat of a totally novel virus, COVID-19. From early reports, it was clear that there were a wide range of symptoms, which differed from person to person and scientists were desperately looking for rapid access to data to learn more about the virus and gain insight into its manifestation and spread. In March 2020, the COVID Symptom Study app was launched. A resulting joint PR campaign between King's College London and ZOE was launched to engage and attract the media and public to the project. Timing was critical in order to rapidly spread the word about the app and encourage people to download and start logging their symptoms straight away. But this wasn't a short term project and the media strategy needed to take journalists on the journey, with the aim of achieving widespread and continuous coverage that would keep those signed up to the app engaged and continuing to log their symptoms, while also attracting new users.
A pioneering app deserves a ground-breaking campaign, and the judges thought this team certainly delivered. They were particularly impressed by efforts to keep app users engaged. And by brave decisions – for example to press release pre-prints.
Warwick Business School
Overview: The communications team at Warwick Business School (WBS) worked closely with its team of behavioural scientists to promote an evidence-based dialogue on key issues facing the country during the COVID-19 pandemic, such as lockdown, face mask use, social distancing and vaccine hesitancy.
It resulted in widespread national, regional, and international media coverage including prominent articles in The Guardian, The Sunday Times, and The Financial Times. WBS experts also appeared on the BBC News at Ten, Today Programme, Sky News, CNN, Good Morning Britain and many more.
The judges said the team from Warwick intelligently exploited its limited resources, particularly in behavioural sciences, to establish a significant presence in the media debate on Covid issues, such as face masks and social distancing.
The winner will be announced at the MJA awards ceremony at the Barber Surgeons' Hall on September 22.
Find out more about the MJA Award for Excellence in PR and hear from our previous winners.