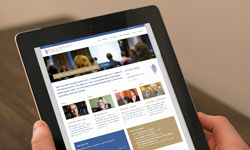 This quotation from Nobel Prize Winner Sir Peter Medawar is on the pinboard above my desk. It is a daily reminder that my writing must be clear and unambiguous if it is to be understood by all my readers.
I thought of this quotation when reading in The Times that the Office for Statistics Regulation (OSR) is investigating concerns that the data behind the 2021 census figures on the transgender population in England and Wales may be flawed.
According to census data, adults with no educational qualifications are almost twice as likely as university graduates to identify as transgender. And, when the numbers are crunched, the strongest predictor of a local authority's transgender population is the proportion of people whose main language is not English. The Office for National Statistics concedes that it is "possible" that these findings – which contradict other data – may be due to respondents misinterpreting the census question, and is working with the OSR on the issue.
Clarity and absence of ambiguity are essential to avoid misinterpretation of health information. So it's a concern that sexed language, such as the words 'woman' and 'mothers', is disappearing from some health information, including the nhs.uk website. This has potentially serious implications, especially for women who already face barriers when accessing healthcare, such as those with low health literacy, with an intellectual disability, or whose first language is not English.
In an open letter to the NHS, the multidisciplinary Clinical Advisory Network on Sex and Gender (CAN-SG) is calling for the reinstatement of sex-based, respectful communication that meets the healthcare needs of and is inclusive to women. Several MJA members have already signed CAN-SG's open letter. Other members who would like to add their signature can do so here: https://docs.google.com/forms/d/e/1FAIpQLSdG_4VdVBgRxL2A2deq4xxw7-xDjfUPmRvdXJvBNnmnoo8AJQ/viewform