Our judges have deliberated, debated and drawn up their shortlists for the 2018 Medical Journalists' Association Awards — and as you would expect from the UK's most prestigious awards for health and medical journalism there are some big names vying for the coveted trophies.
Chris Packham: Asperger's and Me, a Raw TV production for BBC Two has been shortlisted for the Broadcast Feature award.
Laura Donnelly of The Telegraph, Warren Manger and Andrew Gregory of the Daily Mirror, and The Guardian's Denis Campbell and Pamela Duncan are battling it out for the award for News Story of the Year for a general audience.
And Christina Earle, the talented young health features editor of The Sun, who died earlier this year at the age of 31, has been named on the shortlist for Editor of the Year, along with Chrissie Giles editor of the Wellcome Trust Mosaic website and the new editor of Pulse, Jaimie Kaffash — a shortlist which underlines the diverse reach of the MJA.
MJA chair, Lawrence McGinty says: "The quality of the journalism submitted in the MJA awards never ceases to surprise me – and this year is no exception. Investigations, case studies, features – they're all there and they're all good stuff."
Thank you to our sponsors and supporters, MSD, Lilly, Sanofi, and the Healthcare Communications Association and congratulations to those who have made the shortlists — given the quality and quantity of entries we received, to have got this far you are already a winner.
But there can only be one winner for each award — and they will be announced at our awards ceremony on June 20 at the Barber Surgeon's Hall in the City of London. Please click here to RSVP if you are planning to join us.
Here are the full shortlists for the 2018 Medical Journalists' Awards and our new award for Excellence in PR:
Charity Writer or Broadcaster of the Year
Craig Brierley, Head of Research Communications, University of Cambridge for All this cancer talk is new to me, but I do know there isn't a stage five, an article which showcases the work of the Cancer Research UK Early Detection Programme at the University of Cambridge. It was published on the University of Cambridge website and in the University's Research Horizons magazine.
John Illman, freelance, for Childhood blood cancer: the quest for a kinder cure a report published by the charity Bloodwise.
Jacqui Thornton, freelance, for Ageing well: a collection of innovative thinking a report published by The Whiteley Foundation for Ageing Well.
Blogger of the Year
Entrants in this category, which is sponsored by Sanofi, were asked to submit up to three blog posts. Lawrence Dunhill, from the Health Service Journal has been shortlisted for three items published on Following the Money, a fortnightly blog published on the HSJ website: Swimming with no trunks on, The only way is ethics and  Winners and losers from 1.8bn national fund.
Daniel Sokol, a barrister and medical ethicist is shortlisted for two blogs written for BMJ Opinion: Should doctors be saints and The Charlie Gard case — an ethicist in the court room.
And BBC health correspondent Nick Triggle, whose blogs about health, social care and public health issues are published on the BBC website, is shortlisted for three posts: Conservative manifesto: Why many will pay more for care,  Charlie Gard: A case that changed everything? and Did the NHS avert disaster this winter?
Newcomer of the Year
This category is open to writers or broadcasters with 36 or fewer months in health or medical journalism on February 21, 2018 — when entry to this year's awards opened. The shortlisted entrants are:
Dr Oscar Duke, an NHS doctor and presenter of Born Too White a Dragonfly Film & Television Production for BBC 2.
Rebecca Thomas, a correspondent at the Health Service Journal, for NHS England vaccine advice increased risk of flu admissions published on the HSJ website.
Carolyn Wickware, from Pulse, for Revealed: NHS's plans to bar patients from A&E without a referral.
Regional Reporter of the Year
This award is presented to acknowledge the important role of regional newspapers and broadcasters in nurturing and developing journalistic talent, and it is open to named health correspondents and general reporters who cover health stories on their patch. Shortlisted this year are:
Aasma Day, investigative reporter and lifestyle editor, at the Lancashire Post (Johnston Press) for I had a stroke aged eight & I'd just been out for a 30 mile bike ride when I realised I was having a stroke which was published in the Lancashire Post.
Matthew Hill, health correspondent, BBC in the South West for his exclusive report on a Bristol bowel surgeon under investigation by the General Medical Council following complaints from patients who had mesh surgery. His report was broadcast on BBC One – Inside Out West
Pamela McGowan, health reporter, Cumbrian Newspapers for Give us justice, which was published in the News & Star.
Mental Health Story of the Year
Peter Blackburn, senior staff writer, British Medical Association for A winter's tale: The never-ending night published on the the British Medical Association website.
Catherine Carver, for Postpartum-psychosis: I'm afraid of how you'll judge me, as a mother and as a person,  on Mosaic, the website published by the Wellcome global charitable foundation.
Keith Cooper, senior writer, BMA News for Far from Home, Far from Hope.
Hannah Devlin, science correspondent, The Guardian for Radical new approach to schizophrenia treatment begins trial in UK hospital.
Catherine Jones, health correspondent, Channel 5 News, for her exclusive report on the police investigation into seven deaths at the Linden Centre mental health unit.
Feature of the Year (specialist audience)
Linda Geddes, freelance, for Staying awake: the surprisingly effective way to treat depression on Mosaic, the website published by the Wellcome global charitable foundation.
Yao Hua Law, freelance, for How to save the rainforest: Build a health centre published by Mosaic.
Natasha Loder, healthcare correspondent, The Economist for Closing in on cancer.
Amy Maxmen, senior reporter at Nature for The invisible disability.
Carolyn Wickware, senior reporter at Pulse for Great escape: why GPs are drawing pensions at a younger age.
Feature of the Year (broadcast)
Producer, Fiona Hill; presenter, Lesley Curwen and editor, Deborah Cohen for The Organ Beauty Pageant a BBC Radio Science Unit production for BBC Radio 4.
Reporter, Alistair Jackson and producer, Claire Burnett for Why mum died: Britain's sepsis crisis a BBC News and Current Affairs production for BBC 1.
Presenter, Chris Packham, executive producer, Tom Barry, director, Charlie Russell, editor, Will Grayburn and producer, Lizzie Kempton for Chris Packham: Asperger's and Me a Raw TV production for BBC Two.
Producer, Noel Titheradge; correspondent, Ed Thomas and shoot/edit, Phillip Edwards for NHS Winter Pressures broadcast on BBC1, 6 O'Clock news.
Feature of the Year (general audience)
The Guardian health editor Sarah Boseley for What's the ultimate way to defy depression, disease and early death? Exercise.
John McDermott, public policy editor at the The Economist for Damage control.
Joanna Moorhead, freelance, for Cancer I could deal with. Losing my breast I could not published in the Observer magazine
Lois Rogers, freelance  for Why won't they let the dead rest published in the Mail on Sunday.
Patrick Strudwick, LGBT editor, BuzzFeed for Meet The Man Who Stopped Thousands Of People From Becoming HIV-Positive.
News Story of the Year (specialist audience)
Keith Cooper, senior writer, BMA News for Government alters OOA bed definition.
Gareth Iacobucci, senior reporter at the British Medical Journal for Surge in exceptional funding requests: Pressure on NHS finances drives new wave of postcode rationing.
Grace Lewis and Annabelle Collins for Pharmacy technicians could oversee POM supply under 'sensitive' proposals to DH published on chemistanddruggist.co.uk
Shaun Lintern, patient safety correspondent at the Health Service Journal for Exclusive: Trust directors blew the whistle over chief executive.
Carolyn Wickware, senior reporter at Pulse, for Pressurised GP out-of-hours see serious incidents increase by 26% in a year .
News Story of the Year (broadcast)
The fast growing public health crisis on hospital wards is knife violence an ITN production for Channel 4 News. Reporter, Symeon Brown; producer, Girish Juneja and cameraman Jason Farrington.
Fergus Walsh, medical correspondent, BBC for What are the secrets of the superagers? broadcast on BBC Six O'Clock News, Ten O'Clock News, BBC Online and BBC Radio 4.
ITV News: Inside A&E an early warning of the NHS winter crisis. An ITN production for ITV National Evening News and ITV News at Ten. Producer, Patrick Russell; national editor, Allegra Stratton and camera, Toby Nash.
News Story of the Year (general audience)
The Guardian health policy editor Denis Campbell and data journalist Pamela Duncan for NHS accused of covering up huge data loss that put thousands at risk.
The Telegraph Laura Donnelly, health editor, The Telegraph, for Patients' data given to tobacco giants.
Daily Mirror feature writer Warren Manger and political editor Andrew Gregory for Life or death… simple as that.
Case Study of the Year
Laura Donnelly, health editor of The Telegraph, for Sometimes it is harder to see your child live than die.
Catherine Jones, Channel 5 health correspondent, for Nascot Lawn Respite Centre Closure, broadcast on News at 5.
Warren Manger, feature Writer, Daily Mirror, for A 12 year-old girl was waiting for a heart at the same time as me. I was lucky, she wasn't… that is so unfair published by the Daily Mirror and Mirror Online. 
Patrick Strudwick, LGBT editor, BuzzFeed for This Young Man Wants You To Know What It's Like Being Intersex.
Jo Waters, freelance for Gold medal For Guts published in Good Health, Daily Mail.
Science Explained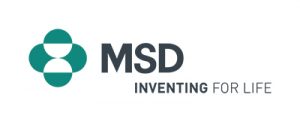 MSD sponsor this hotly contested category this year, and the shortlist is:
Kat Arney, freelance for Unlocking the secrets of the brain published in BBC Science Focus.
How umbilical cord blood could save your life by Mosaic multimedia editor Chris Chapman, commissioning editor, Chrissie Giles and social media editor, Mun-Keat Loo. Published by Mosaic.
Robin McKie, science editor, The Observer, (Guardian Media Group) for It's won six Nobel prizes – so why the fascination with the fruit fly? published in The Observer
Jacqui Thornton, freelance for The remote island solving the world's most serious diseases published on the London School of Hygiene and Tropical Medicine features website
The BMJ Arthroscopic surgery for degenerative knee arthritis and meniscal tears: a clinical practice guideline by data graphics designer, Will Stahl-Timmins; series editor, Helen Macdonald and series authors, Reed A C Siemieniuk and Thomas Agoritsas published by bmj.com
Freelance of the Year
Kat Arney for her work published in the Daily Mail, BBC Online and The Guardian
Danny Buckland for his work published in the Sunday Express, Pharmaceutical Market Europe and Prescriber
Judy Hobson for her work published in Choice, Choice, Choice
Faye Kirkland for her broadcast journalism for Newsnight BBC 2, BBC News at Ten, and BBC News at Six and Ten
Jo Waters for her work published in the Daily Mail, Daily Mail Daily Mail
Editor of the Year
In this category, which is sponsored by Lilly, we asked entrants to submit three examples of work
Christina Earle, health editor (features) at The Sun.  Christina, who launched the paper's Who Cares Wins awards, died suddenly and unexpectedly earlier this year. She was nominated by her friend and colleague Lynsey Hope. Submissions one two three
Chrissie Giles editor Mosaic, Wellcome Trust. Submissions: one, two, three
Jaimie Kaffash, was deputy editor and is now editor, at Pulse (Cogora). Submissions: one, two, three.
Outstanding Contribution to Health or Medical Journalism
In this category, which is sponsored by Edelman, the shortlist is not announced until the night of the Awards ceremony, with the shortlist and winner being selected by the judges from across all categories.
SHORTLIST FOR OUR NEW: EXCELLENCE IN PR AWARD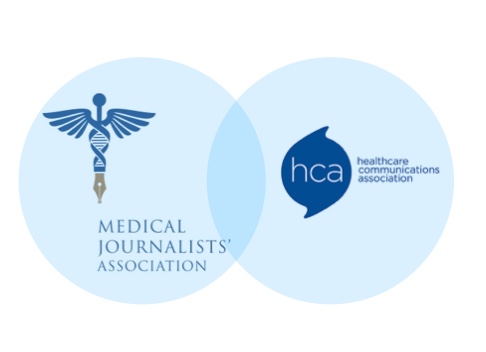 This year the Medical Journalists' Association, supported by the Healthcare Communications Association (HCA),  has launched a new award for excellence in PR to recognise the communications teams and PR agencies who understand what journalists really want. This award is judged by journalists, for journalists, with the aim of improving the standard of releases and press materials MJA members receive.
MJA chair Lawrence McGinty says: "We know this award may lead to some raised eyebrows, but I doubt there is a journalist in the land who has not quoted a press release, or used a well-written one as the springboard for a story.
"Journalists and PRs have, by definition, different agendas, but there is a space where the Venn diagrams cross and both can win. Acknowledging this, and recognising when a PR agency or communications team is getting it right, does nothing to change the MJA's motto: Independent and bloody-minded."
Mike Dixon, CEO of the HCA says: "There are many awards available for healthcare PR teams to enter, but only this MJA award is judged by journalists themselves. For a PR team, that makes gaining recognition in this award very special indeed.  What PR team would not want to be able to tell a prospective client, or their organisation's directors, that the journalists they are targeting have identified their work as worthy of recognition for excellence?"
The shortlist for the inaugural MJA Award for Excellence in PR is, in no particular order:
Hanover Communications for CMR Surgical
Reynolds-MacKenzie for Bristol-Myers Squibb: Creating a Faithful Following
Jungle Cat Solutions for Puressentiel (A breath of fresh air? report)
University of Bath: Targeted exercise reduces youth rugby injuries
Reynolds-MacKenzie for Shire (Born to be ADHD report)
The winner will be announced at the MJA Awards on June 20.
With thanks to our sponsors and supporters